US NEWS
Two-thirds of Muslim Americans face Islamophobia, according to a new survey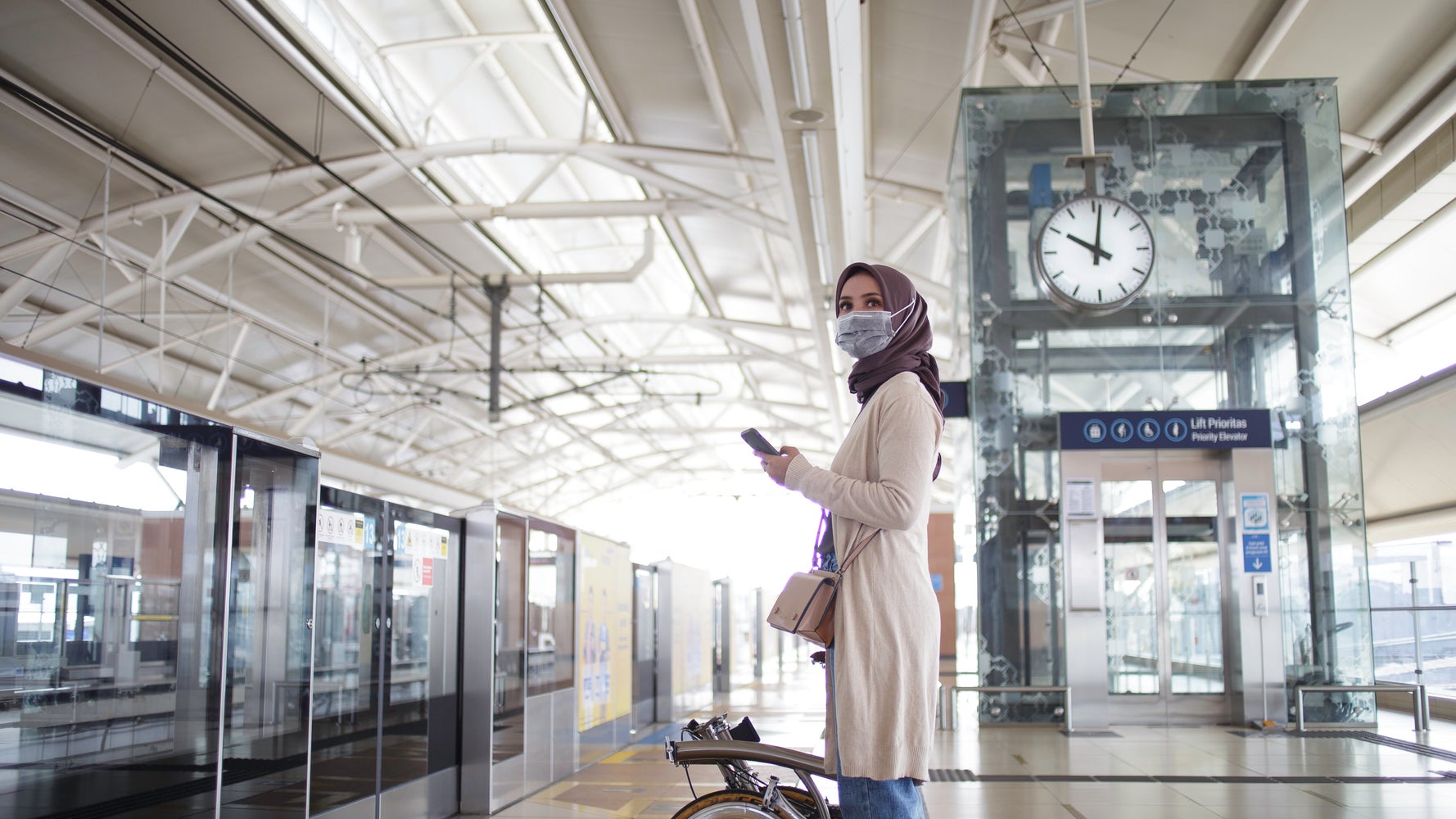 More than two-thirds of Muslim Americans have experienced Islamophobia at least once in their lives, according to a new survey.
The survey – which surveyed 1,123 American Muslims across the country last fall – aimed to assess the impact of Islamophobia on behavior and attitudes, as well as provide insights into how Muslim and disproportionately targeted state and federal policies affect their social, emotional and emotional well-being. Mars The Other and Ballooning Institute of the University of California, Berkeley has published the report,Islamophobia through the eyes of Muslims, "Wednesday.
"One thing that's particularly interesting about the survey or the results is that we've actually been able to measure the prevalence of Islamophobia, and it's just heartbreaking," said Basima Sisemore, a researcher at the institute's Global Justice Program. The authors of the report.
Almost all participants – 98% – believe that Islamophobia exists in the United States, and 95% say it is a problem in the country. More than two-thirds (%%) of respondents said they personally felt Islamophobia and that Muslim women were more likely than men to have them (%% and 5 %%, respectively). And 94% of respondents said that Islamophobia affects their mental and emotional well-being.
However, %% of those who have experienced Islamophobic incidents said they did not report it to authorities. More than half said law enforcement officers treated them unfairly because of their religious identity. And 63% He said they were personally experienced or knew someone who had been influenced by federal and / or state policy targeting Muslims.
The U.S. government has deliberately and intentionally created this sense of suspicion among Muslims, [which led to] The concept of self-censorship.
Elsadig Elsheikh, director of the Global Justice Program at the Other and Belling Institute
In the 20 years since 9/11, there has been a rise in controversial programs that have monitored, spied on, and targeted Muslim Americans in the guise of national security.
In 2002, President George W. Bush introduced the National Security Entry-Exit Registration System, or NSERS, Which has created a registry for all male foreign nationals aged 16 or over from 25 predominantly Arab and Muslim-majority countries.
The New York City Police Department also had a surveillance program, which was published in 2011 by the Associated Press. This includes confidential law enforcement officers and The informants are mainly from the Muslim community, where they are Surveillance mosques, taking pictures of worshipers and hanging on to Muslim-owned businesses. In 2015, the Department of Homeland Security created the Counter Violent Extremism Program, which Unequally Aims at the Muslim community.
For many years, civil rights organizations have seen such programs as ineffective and discriminatory. They create a culture of fear and disbelief among Muslims, who do not know who they can trust and who can secretly try to frame them.
"The U.S. government has deliberately and deliberately created this feeling of suspicion among Muslims, [which led to] The concept of self-censorship, "said Elsadig Elsheikh, director of the Global Justice Program at the Bell Institute and one of the authors of the report.
This self-censorship can manifest in a variety of ways. For example, Elsheikh said, a person may choose not to have casual conversations with local Muslims out of disbelief or donate to Islamic charities for fear that the government will find the organizations suspicious or problematic. The new report found that %% of Muslims surveyed said they were involved in some form of self-censorship.
The survey also found that %% of participants admitted to hiding their religious identity at some point in their lives. Young Muslims between the ages of 1 and 29 were more likely to do so than any other age group.
Sisemore said he hopes the study will further reveal that the policy "determines a lot about how Muslims are treated in the United States."
Still, the authors have found optimistic notes. For one, more than 99% said they socialize with non-Muslim groups despite this challenge. And 79% say Islamic values ​​are consistent with US values.
"In doing this research and this study, it is a way to strengthen our position as Muslim Americans," Elsheikh said. "We can speak for ourselves. We have the tools. We have the knowledge and the ability to do it. "
Calling all halfpost superfans!
Sign up for a subscription to become a founding member and help build the next chapter of the halfpost