SPORTS
Three Indian table tennis players in the qualifiers, top Indians in the main draw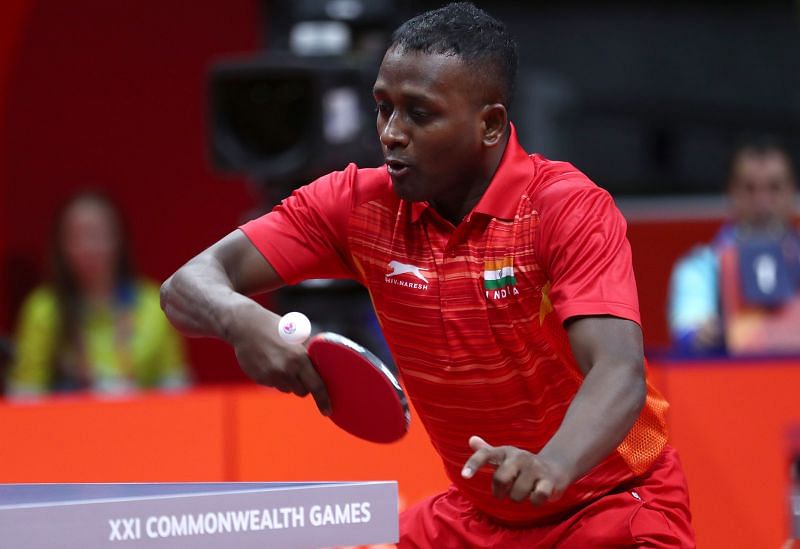 Three Indian table tennis players – Anthony Amalraj, Manav Thakkar and Reith Ishya – will compete for a place in the main draw of the WTT Star Contender Table Tennis Tournament in Doha. Qualifications are scheduled to start on Monday (September 1), while the main draw, which has some of the best in the business, will begin on Wednesday (September 21).
Tamil Nadu table tennis player Anthony Amalraj, ranked eighth in the qualifiers, will get a first-round bye. He will meet the winner of the competition with Behruz Daneshmond of Afghanistan, who is one of three Afghan players to be given a wild card by the organizers, and Yuto Kijukuri of Japan.
Manab Thakkar will face French table tennis player Abdel-Quader Salifor in the second round, and Mumbai-based table tennis player Reith Rishi will meet local girl Shauk Abdullah in the first round.
A total of 44 table tennis players will play in the qualifiers to be held on Monday and Tuesday. Among them are three Afghan players – Mostafa Bakhtiari, Mohammad Hossaini and Behrooz Daneshmand. Organizers provide wildcards for the qualifying rounds of Afghanistan table tennis players.
Mustafa Bakhtiari will face Bay Kun Ting of Singapore in the first round and Mohammad Hossaini will face Sun Chia-Hang of Chinese Taipei. Behrooz Daneshmand will play against Yuto Kizukuri of Japan in the first round qualifier.
---
Top Indian table tennis stars in the main draw
The WTT Star Tournament will be held at the Lucille Sports Arena in Doha. The WTT Star Contender Table Tennis Tournament will be the third WTT event in Qatar in 2021 and will offer 600 ITTF table tennis world ranking ranking points and a পার 200,000 prize purse.
In the main draw, top Indian players Sathian Gyanasekaran (world rank 38), Harmeet Desai (world rank 711), Archana Girish Kamath (world rank 122) and Shreeja Akula (world rank 1114) are in the men's and women's singles. Categories respectively.
In the men's doubles, Sathyan Gyanasekharan will team up with Anthony Amalraj and Harmeet Desai and Manab Thakkar will team up. They will be in action in the main draw. Manav Thakur has teamed up with Archana Kamath in the mixed doubles event.
Also read
---
Also read: No Manika Batra-Sathian Mixed Doubles Team for Asian Table Tennis Championship