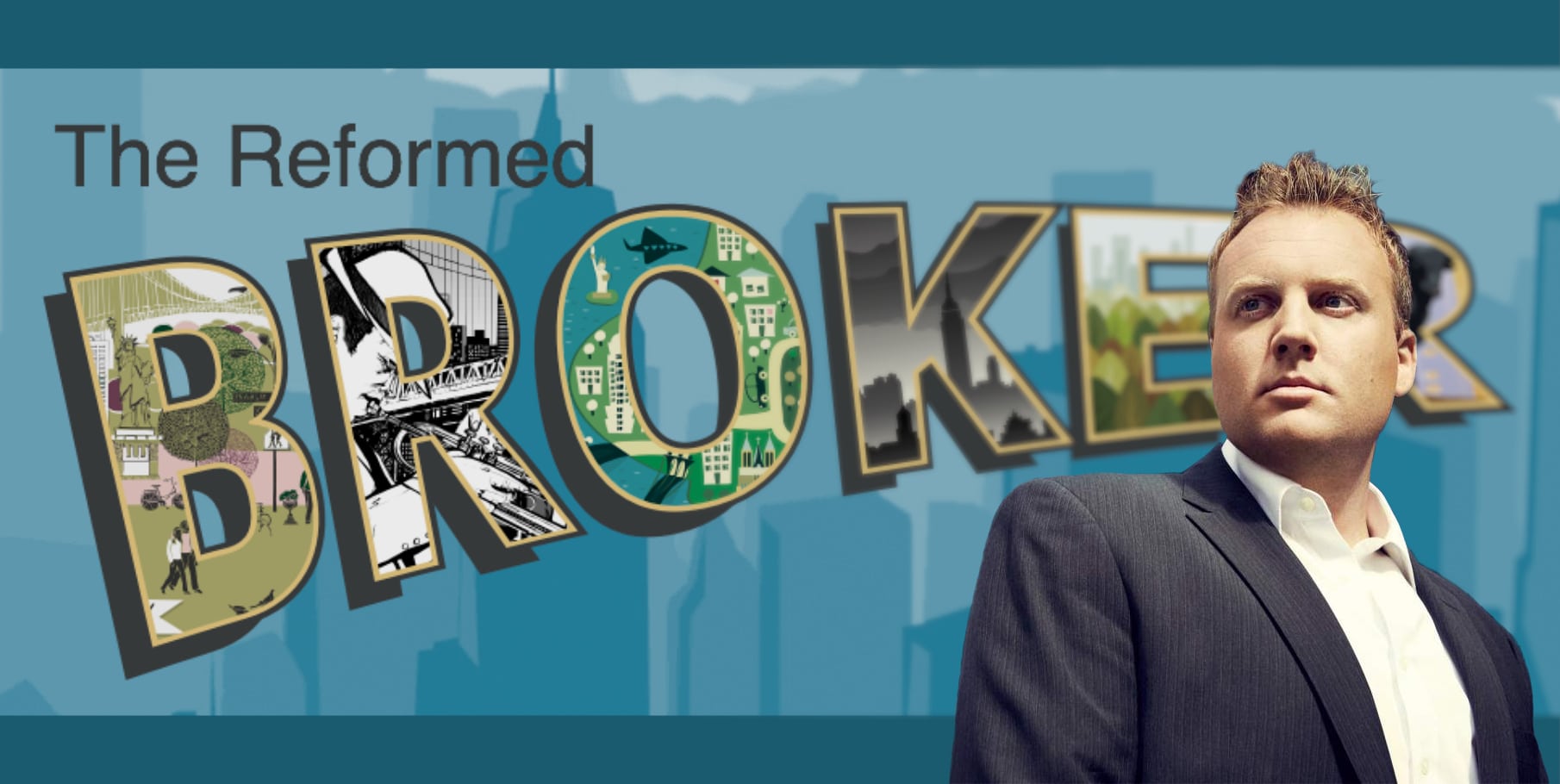 Eight years ago today we launched Ritholtz Wealth Management. Here is what I wrote on my blog this morning:
Our new firm, Ritholtz Wealth Management, is going live today – we are a registered investment consultancy (RIA) firm located on Park Avenue in Manhattan. With this launch, we are doubling down on our clients: the new firm is fully and exclusively focused on financial planning, asset management and achieving its specific goals for each family and foundation for which we are responsible.

We are making a big investment so that we can provide very good service and efficiency to the customers who give us the responsibility of their financial well-being …

Our mission, then, is clear: we have come to help clients navigate the complexities of the present while preparing for the future – always keeping the big picture in mind. Our job is to build successful, goal-oriented investor portfolios with an emphasis on historical context, situational awareness and common sense.
Next up are thousands of new clients, and billions upon billions of inbound resources in management, and dozens of new employees and millions of new listeners, readers, viewers and customers, I would say we have lived and breathed this mission to the fullest extent.
I would like to take this opportunity to thank all my executives and advisors and staff. It is probably one of the most exciting companies to work for our growth and the breadth of the services we provide now – but there are also challenges. Increasing operations, client service, trading, communications, compliance has become essential, but there is really no manual on how to do it. So we are writing like our own. This is a huge challenge and every day we face new growing pains that we did not expect before. We are grateful for the people who are currently working on this challenge and are optimistic about the new recruits we are coming up with.
I would also like to thank our wonderful clients who have dedicated their resources and their future to us. Achieving this level of trust is a lifelong honor. We feel its weight and its responsibility every day. Listening to your success stories and knowing that we are contributing to them gives us all an amazing feeling and more professional satisfaction than you can imagine. Let's continue it!
Finally, thanks to the fans. We appreciate all your engagement and feedback and friendship. Some of you will be clients. Some of you will be employees! The majority of your people will not do that. But still, you all remain an important part of our story and a great driver of our success. We appreciate you reading and sharing our stuff, and thank you for making our video and podcast episodes a regular part of your routine each week. We will never accept the time you have invested in us.
So here's an amazing eight years and being a part of all of you – clients, fans and employees -.