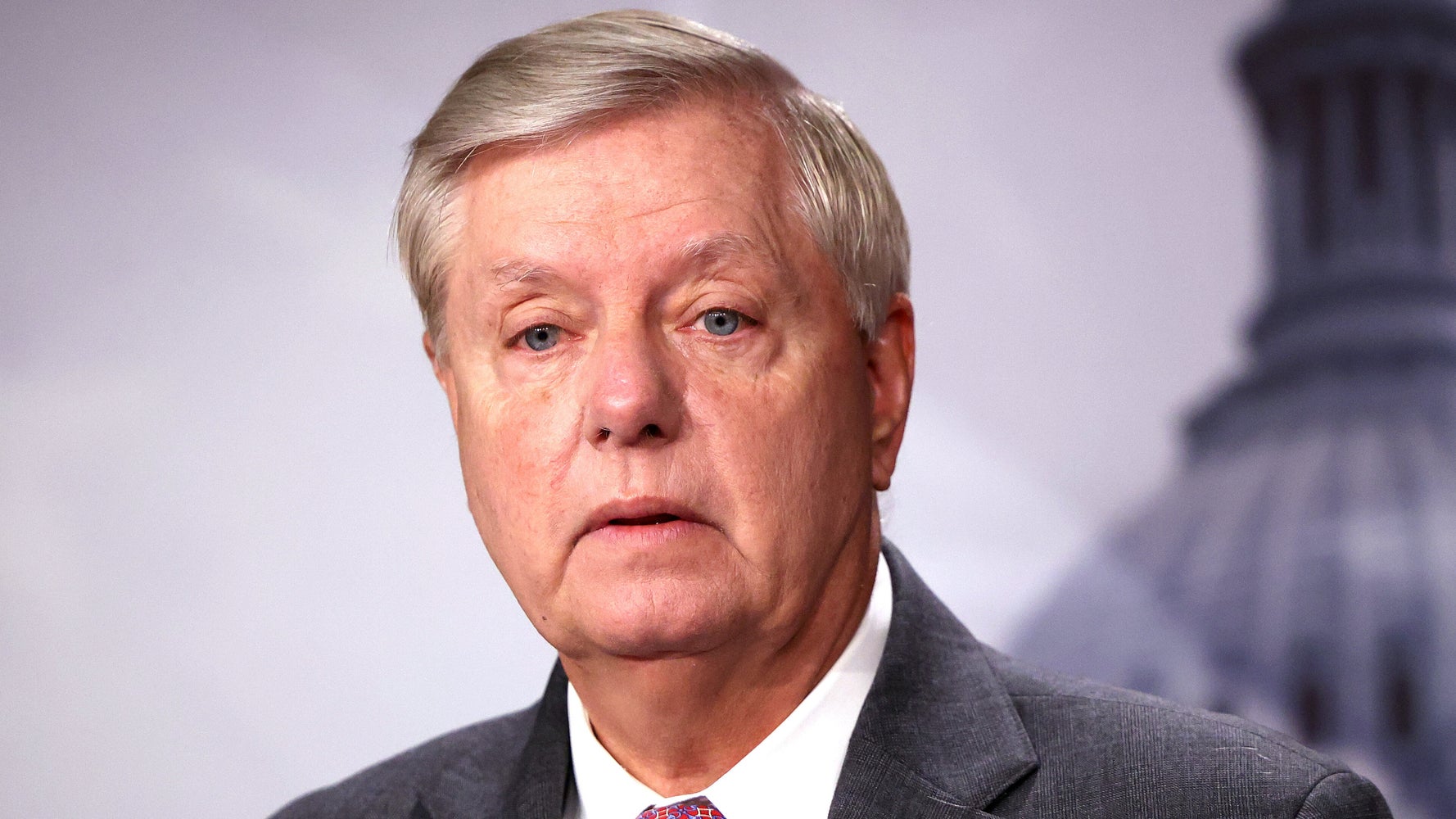 Sen. Lindsay Graham (RSC) was excited at a Republican event in South Carolina on Saturday, when she encouraged participants to consider getting a Covid-1 vaccine.
The senator was speaking at an event hosted by the Dorchester County Republican Party at the Summerville Country Club. In a video released by the Daily Beast, Graham, who has often advocated the Covid-1 vaccine, called on supporters to consider taking shots.
"If you don't have the vaccine, you should consider getting it because, if you're my age," he said, "no!" From the crowd.
"I didn't tell you to get it," he continued. "You should think about it."
The crowd shouted and shouted again.
Graham added that he was glad he had received the vaccine, noting that 2% of people admitted to the hospital with Covid-1 with South Carolina had not been vaccinated. Members of the crowd shouted "False!" And "Not true!"
The vast majority of Covid-1 deaths across the country are due to deaths and hospitalizations among ineffective people as the viral delta strain continues to spread.
Graham has been vaccinated, and he is credited with recovering quickly from a groundbreaking Covid-1 infection in August. "I'm confident it would have been worse if I hadn't had the vaccine," he said at the time.
Although several prominent Republicans, including former President Donald Trump and Senate Minority Leader Mitch McConnell (K.), have approved the vaccine in recent months, messages have failed to undo the damage caused by widespread misinformation.
The survey found that despite messages from top Republicans on coronavirus prevention, vaccine dilemmas remain strong in the holdout region and anti-radical vaccine bases cannot be suppressed.
Trump was similarly outraged at one of his rallies in August when he told supporters he believed in their freedom but advised them to be vaccinated.
This comes at a time when many GOP lawmakers, Fox News and other right-wing media sources continue to rant against the vaccine mandate announced by President Joe Biden, which requires businesses with more than 100 employees to be vaccinated or tested weekly COVID-19.
Graham told supporters Saturday he was with them on the mandate and said they were "probably unconstitutional."
Calling all halfpost superfans!
Sign up for a membership to become a founding member and help build the next chapter of the halfpost