SPORTS
Russell Wilson Injury Update: Seahawks QB Sideline with Finger Sprain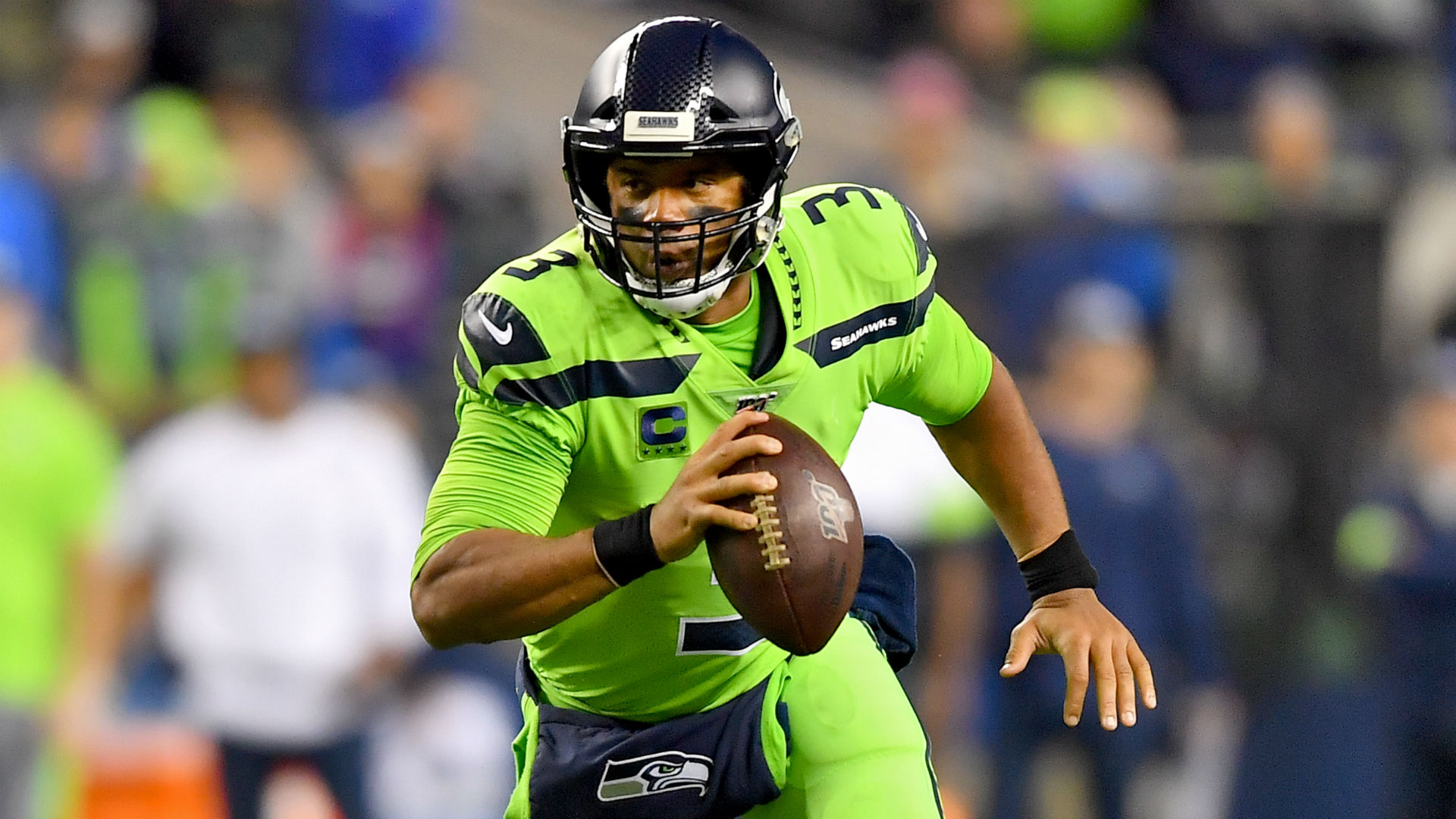 Seahawks quarterback Russell Wilson was forced to miss the fourth quarter against the Night Rams after injuring the middle finger of his thrown hand.
Seattle coach Pete Carroll said the finger was "badly sprained" after the game and Wilson has no schedule to return.
Wilson was injured during the third quarter throw; His hand touches the wrist or hand of Los Angeles lineman Aaron Donald. The replay showed that the tip of the middle finger was curved at an odd angle.
The veteran played a drive after a signal-collar injury, but then Seattle coach Pete Carroll backed up Gino Smith early in the fourth.
"He couldn't hold the football the way he needed to, because we were going to throw the ball and we had to throw it everywhere," Carol said. "We didn't know what he could do. … Carol added that the finger was" quite annoying. "
Smith took Seattle on a touchdown drive to cut the team deficit to 1-1-1. Los Angeles responded to push his lead to 23-14. Smith then led another scoring drive, this time with a field goal, making it 23-17 in just over 2/2 minutes.
More: SN's NFL Power Ranking for Week 5
Less than a minute later Smith got the ball back but put a stop to the first game. Los Angeles responded with a field goal that made the final interval 26-17. Smith finished with 10-of-17 passes, 131 yards, a touchdown and INT.
More: Meet Chris Carson's dance backup Alex Collins
Wilson, 32, has never missed an NFL game in his career. In 2020, he posted 11 of his ninth consecutive season. He started the first five games of the Seahawks this year.
More: How Seahawks Pull A Legal Double Pants Vs Rams
Smith1-year-old Smith has been Wilson's backup since 2019 but attempted just five passes in 2020 before Thursday. His experience began with the Jets, who drafted him in the second round from West Virginia in 2001. Ryan started 229 games for New York in his first two seasons, replacing Fitzpatrick.
He started one more game for the Jets in 201 and then famously for the Giants in 2017 when the team started with Eli Manning's regular regular-season series 210.