SPORTS
Robin Lehner of Vegas has accused the NHL team of medical abuse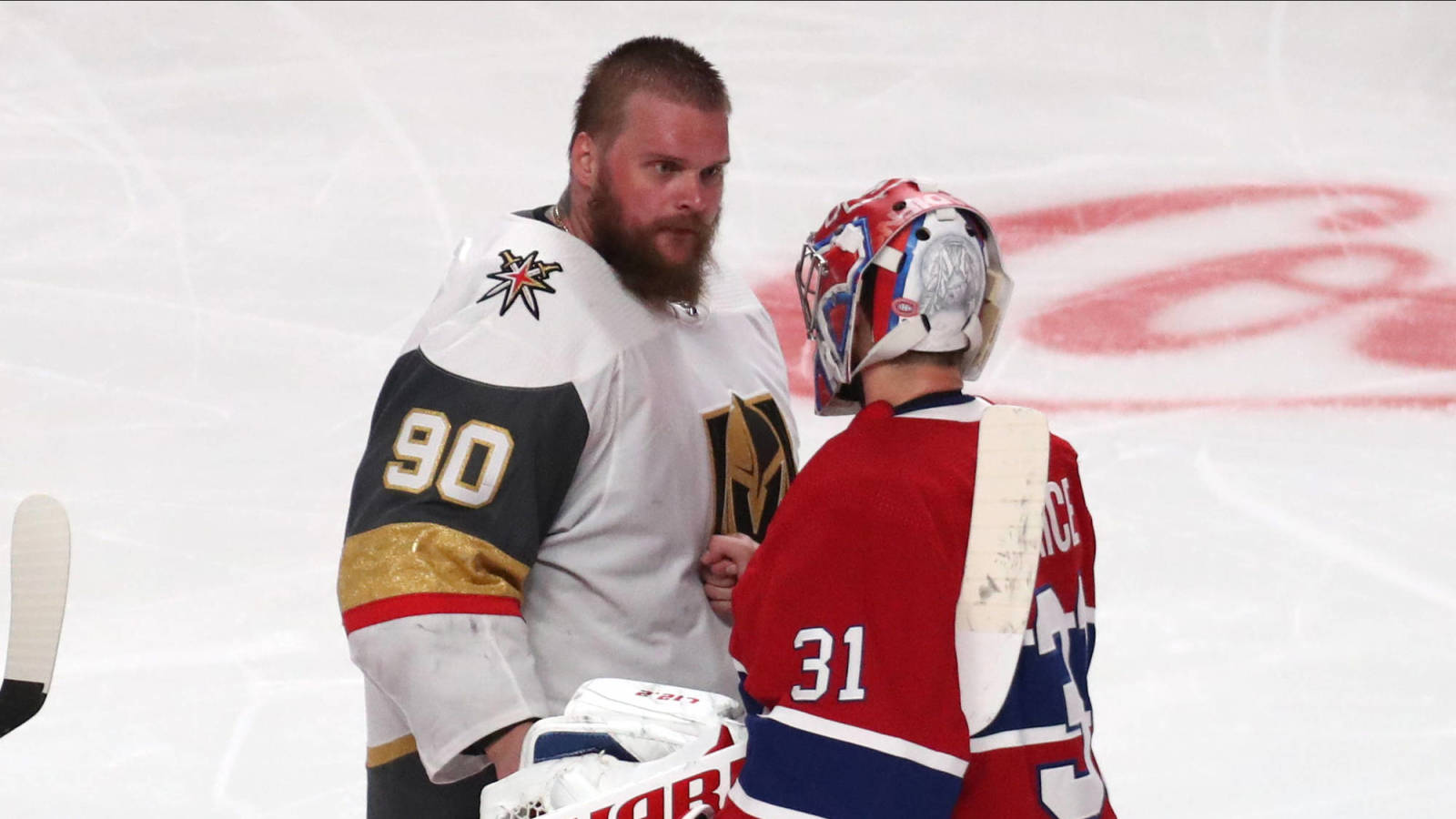 Vegas Golden Knights goalkeeper Robin Lehner accused NHL teams of medical abuse, including supplying ambient and benzodiazepines to players without a prescription.
He told ESPN's Emily Kaplan that Lehner made the allegations via Twitter on Saturday in an attempt to focus on stopping surgery between his former teammates Jack Aichel and the Buffalo Sabers.
Lehner tweeted that Ambien and Benzodiazepine are regularly offered to players for travel and "many teams that give it without a prescription." He added that the Golden Knights were not one of those teams, but the Philadelphia Flyers called for the dismissal of such a club and head coach Allen Vignet.
Bill Daly, deputy commissioner of the NHL, told ESPN that the league was trying to get an interview with Lehner for more information on his allegations. However, Lehner said he did not hear from the league until Sunday afternoon.
Lehner further told ESPN that he was upset that more people were not talking about the dispute between Aisel and Sabers. The veteran netminder expressed support for Aishel in a series of tweets on Saturday.
Aishel has missed most of the 2020-21 campaign due to a herniated disc in her neck, and she and Sabers have been at a loss since then on how to deal with the injury.
Sabers wants Aisel to repair the disease through neck-fusion surgery, while Boston University products want to go for an artificial disc replacement procedure. Buffalo has rejected Aisel's preferred method and continues to push for fusion surgery.
Lehner played with Aisel in Buffalo from 2015-18 before joining the New York Islands and later the Chicago Blackhawks. He has been with the Golden Knights since 201.