SPORTS
Rob Hamman of West Ham Man City appointed as head of recruitment Football news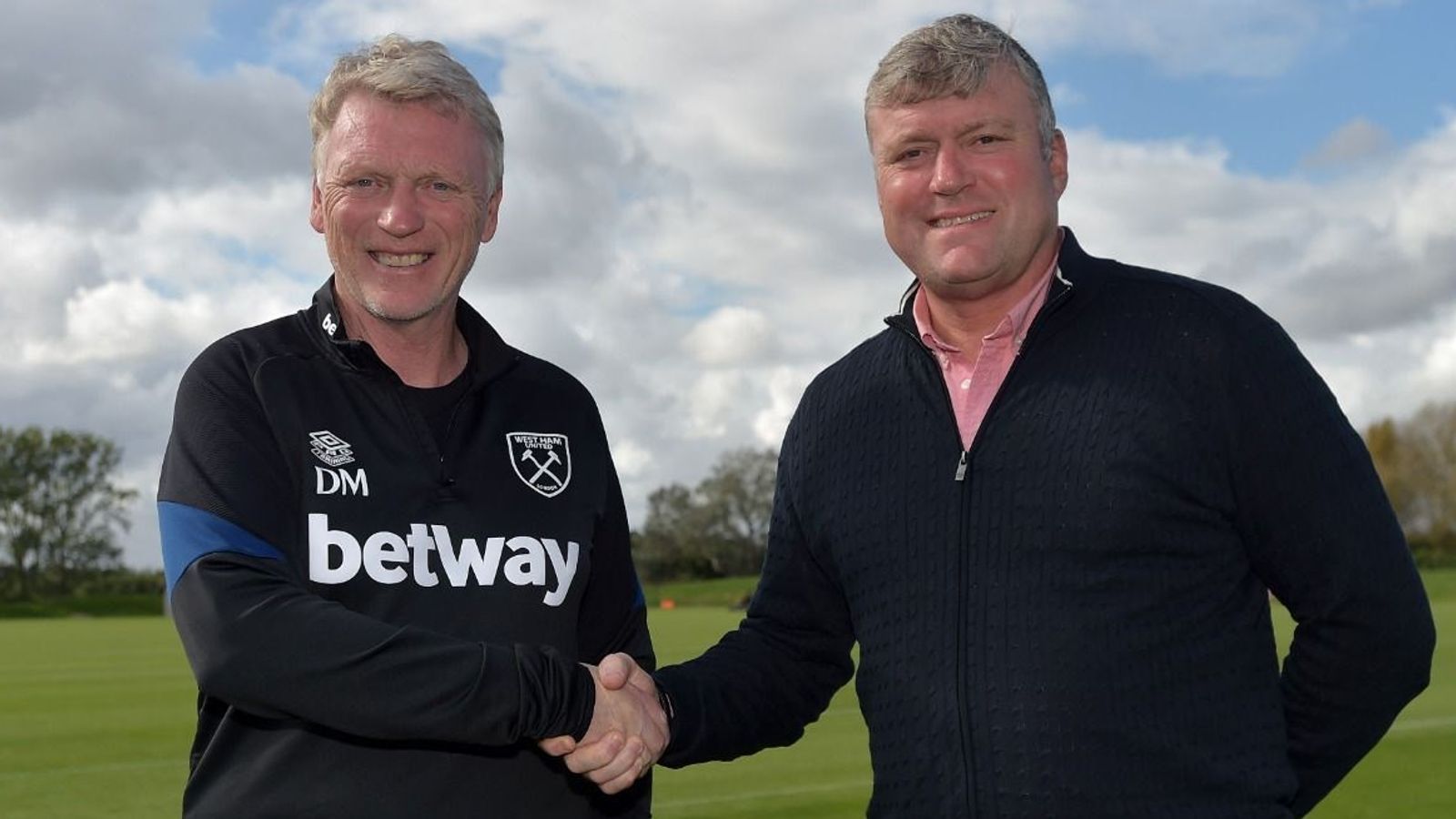 West Ham have appointed Rob Newman from Manchester City as the club's new head of recruitment.
Newman, 57, has spent more than 12 years in the City as International Scouting and Recruitment Manager.
West Ham said Newman would bring his "experience and skills" to the London stadium as the club restructured their recruitment department.
Newman said: "I'm really happy to be here and have a great time, especially after a great start to the club this season.
"Only in the last window, West Ham brought four international players to the club because they saw that everything was going well. They saw that it was a great club and it could be a bigger club. Hopefully I can be a part of that process now. I'm going to give.
"The most important thing is you can't bring in players who think 'he's a great player on that team, he'll automatically build us into a great team'.
West Ham manager David Moyes says the Europa League is important for the development of Declan Rice when the midfielder has scored many of his European goals.

"It doesn't work that way because there are different players, different teams playing different ways, different directors have different styles, so we have to do it the way that is best for West Ham United.
"Again, it depends on the proper work of the department on the players, not just on the pitch, but off the field. You have to bring. [not only] Good footballer, but also good character. "
Manager David Moyes said Newman's arrival would help the club speed up their recruitment process.
Moyes added, "I am delighted to welcome Rob to West Ham United and look forward to working closely with him as we continue to restructure and improve our recruitment and scouting department."
"Robb has an amazing experience and an excellent offspring in the game. He deserves a lot of recognition for his great work in Manchester City and we are very happy that he has chosen to take on this exciting new challenge here in West Ham.
The West Ham Club has unveiled a statue of Bobby Moore, Martin Peters and Sir Geoff Hurst in honor of the 196 historic 1965 European Cup winners' cup success.

"We have made some good progress with our player recruitment process but we want to continue to improve and improve and the arrival of the Lord will help us achieve that."
Joint-chairmen David Sullivan and David Gold added: "We would like to take this opportunity to welcome Rob to West Ham United and wish him every success in his new role, which has led to the reorganization of our football recruitment and scouting division.
"As a club, we have conducted a very thorough and extensive search for someone who believes it is right to lead in this important role – whoever we feel will fit perfectly and share our vision so that we can become stronger. That has improved. "
Newman is a former defender who has made more than 600 senior appearances for clubs including Bristol City, Norwich City and Southend United. He also spelled managing the Cambridge United Shrimpers and was an assistant at Bournemouth.