FASHION
Rami Malek talks to Kate Middleton about her kids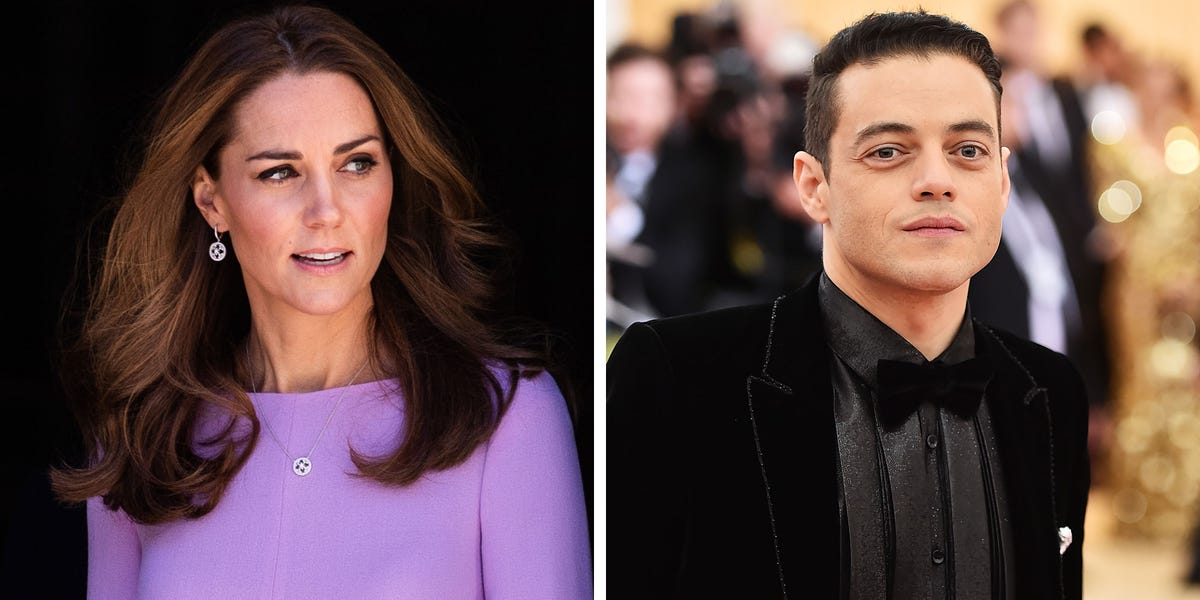 There is no time to dieOf Rami Malek gave Jimmy Kimmel a clear account of what his 201 meeting with Kate Middleton was like and how he responded to a personal question asked of him about being a new mother of three. Kate welcomes Prince Louis in April 2018.
Malek and Kate met at the 2019 BAFTA while greeting a bunch of actors. Malek reminded Kimmel Entertainment tonight, "At one point I looked at Princess Kate and said, 'It's definitely tiring,' and she said, 'Why?' And I said, 'You have a baby, don't you?' He was shocked, and he said, 'How are you?' And I said, 'How are you? You? 'And in the most royal, elegant way he gave me a look, but you can tell. Imagine after the Nine costumes, you have to talk to all these actors. "
He said more generally about the royals, "They were very careful, but it was very quiet because I think I held his off-guard for a second and in the most elegant, professional, royal look,' Yeah, it's a lot of a kid.
Malek added that he offered Kate to serve her children. "The funniest thing about it is, I said, 'You know, if you ever need a break, I'm backing up for you.' He said, 'What do you mean?' I said, 'You go out, have a good time.' Malek looked at Kate again There is no time to die Premiered last week. He describes what happened below:
This content has been imported from YouTube. You may be able to find the same content in another format, or you may be able to find more information on their web site.
This content is created and maintained by a third party and is imported to this page to help users provide their email address. You may be able to find more information about this and similar content at piano.io