SPORTS
Racing news proves excellence in space blues fur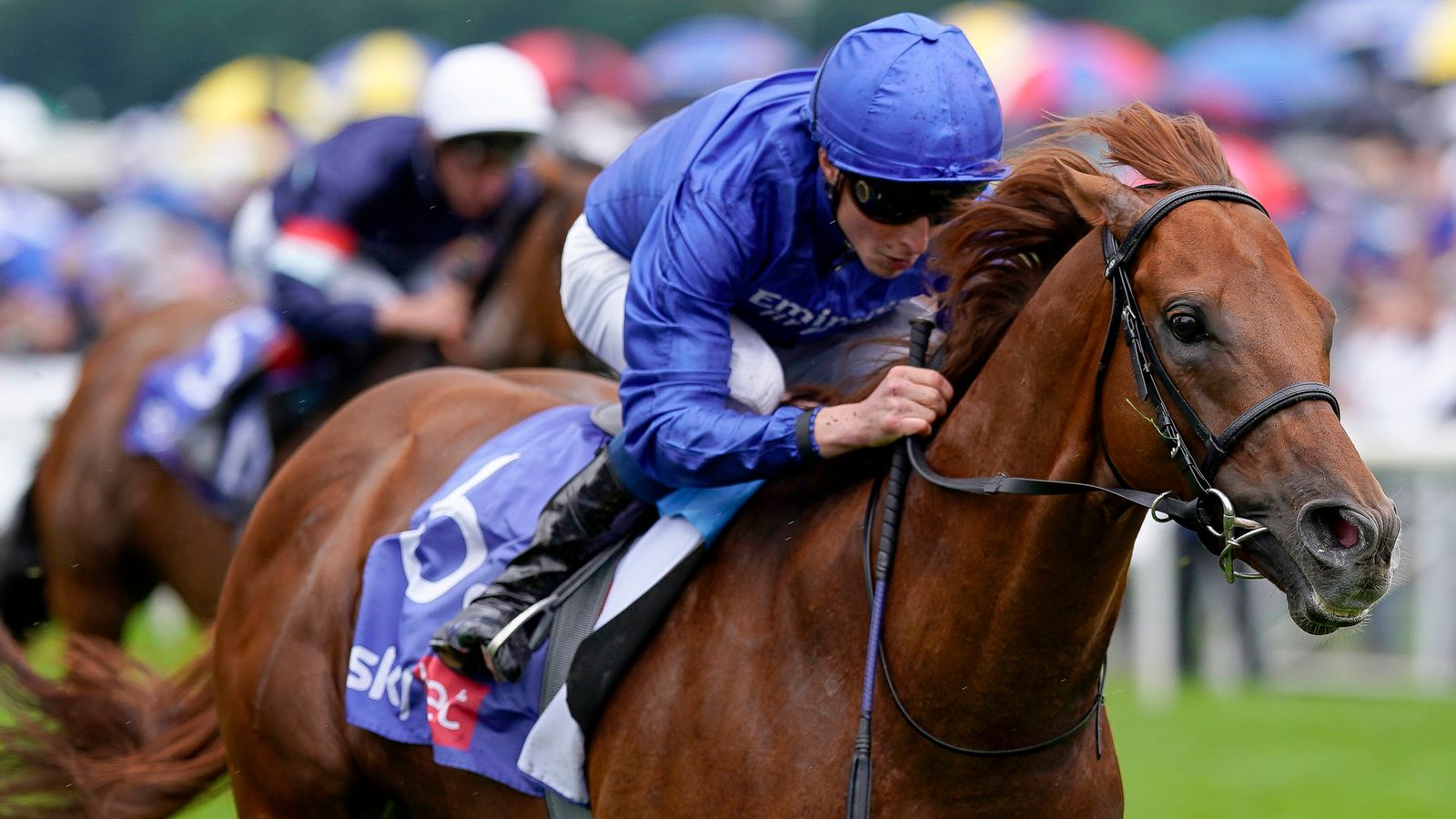 In the Space Blues ParisLongchamp, Qatar has been the impressive winner of the Prix de la Foret.
Charlie Appleby-trained has been unable to take his chances in the only Group One competition over seven furlongs in Europe over the past two years but made no mistake in his delayed appearance.
After winning a highly valued competition in Saudi Arabia in February and its previous four starts in 2021 in York Steak's Group Two City, the five-year-old was sent to a well-supported 11-4 favorite – and didn't let it happen. His supporters are down.
Held in the early stages, Space Blues was the third last turn for the home. But William Buick boosted his confidence as he took the Godolfin Runner out to challenge him.
Jumping to the lead in the final Furlong, Space Blues was a credible winner from Pearls Gallows and third-place finisher Antseiden – the Prix de l'Arc de Triumph compensated for the connection after Hurricane Lane and Adair's honorable defeat.
Applebee was confident that the Space Blues were in top form for his big goal, and later hinted that he might consider taking a small step on the Breeders Cup milestone trip next month.
The Newmarket coach said: "I was delighted with the way he worked last week. I was bubbling over him after the York race."
"His final gallop I saw him working, and I thought he was a worthy favorite.
"The team did a great job with him. I knew he was in the form of his life on Wednesday.
"William was able to fill his lungs and you could see how far they were traveling.
"Although Del Mar's field will be completely different (fast), I might suggest taking him there. He's a class horse and showed us that he's got up fast today."
Buick added: "She's an instrument. She's one of my favorite horses. She's generous, easy to ride and has plenty of classes.
"With him, you just have to sit down and wait for his last kick. The Breeders Cup Mile is a two-turn race and he's adapted well enough to do well there."
Reflecting the performances of Hurricane Lane and Aday in the Arc, Applebee praised both after winning the third place and fourth behind the shock-winning torque taser, respectively.
"I was delighted with my pairing at Arc," he said.
"We are very confident – but the conditions were as they were.
"They didn't go very quickly, and I knew the acceleration of recovery wouldn't be on that ground.
"James (Doyle) said he backed up a bit in Hurricane Lane, but he ran straight into the line. They're both exciting horses that will be there next year."