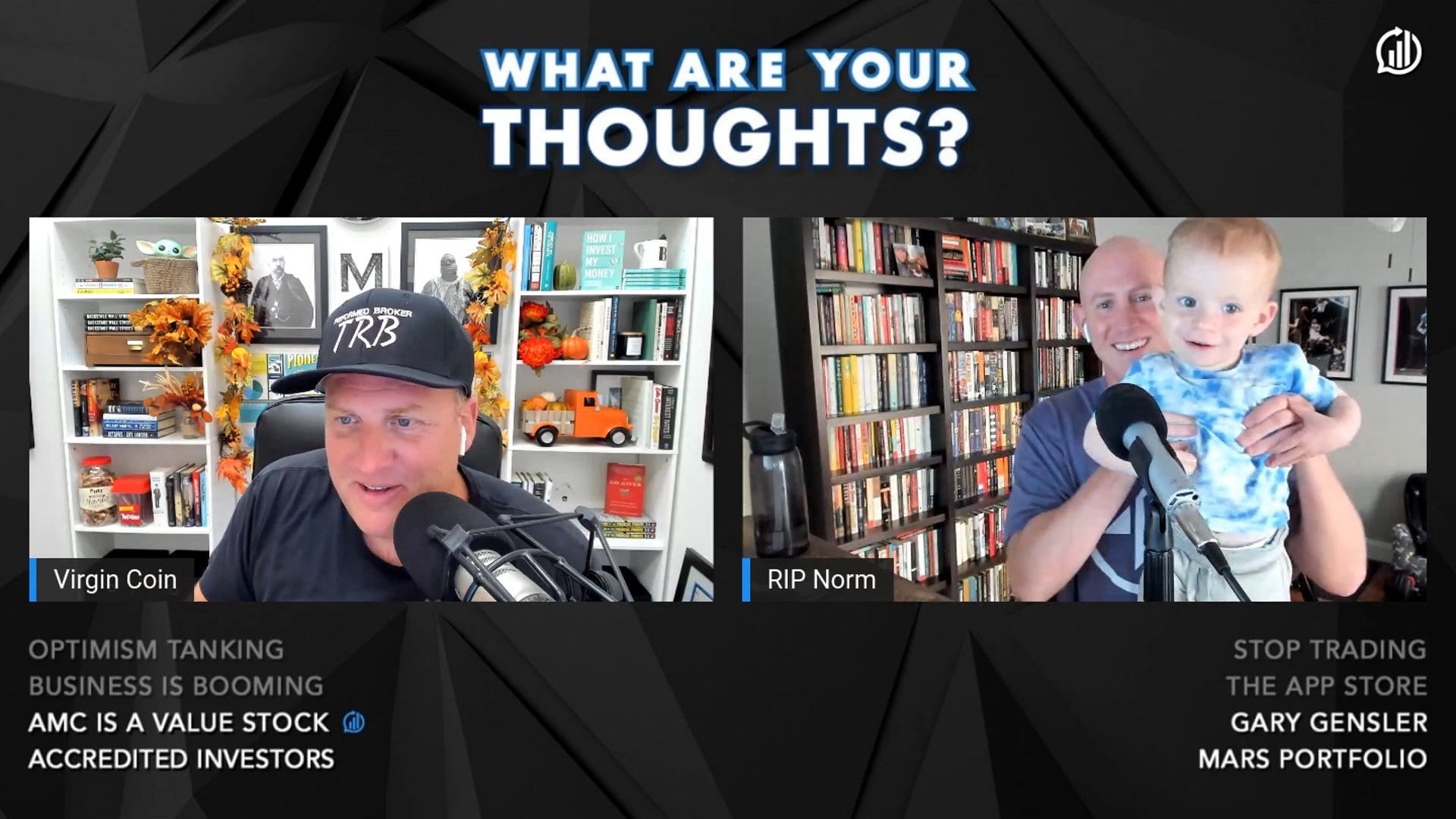 5:30 pm ET LIVE Premiere Today – Subscribe for Caution!
Join Downtown Josh Brown and Michael Batnick for another round of what you're thinking In this week's episode, Josh and Michael discuss the biggest issues of investing and financing, including:
-Oh, economy topping-economic optimism tanks when the market is moving closer to all-time highs.
OP Stop Trading – "The biggest internal critic of the Federal Reserve among US real estate risks was an active investor in the sector last year."
Business is improving – Battnik business can't be more bullish on business.
App Store – Apple's App Store sold about 64 64 billion last year, more than Disney, Boeing or Goldman Sachs.
►AMC is a valuable stock – Benjamin Graham walking around in his grave.
Ens Gensler – The argument is not whether it is free or not; The argument is whether anyone gives sh * t.
Red Accredited Investor – What does the crew think of the current requirements for being a accredited investor?
AR Mars Portfolio-If you were going on a 50-year mission to Mars, how would you allocate your IRA?
And much more!
Josh and Michael (and Ben) use YCharts when creating visuals for the show, as well as many aspects of their business. Do you think visitors can get 20% discount for YCharts by clicking here (new users only):
http://go.ycharts.com/compound
Talk to us about your portfolio or financial plan here
Standard disclaimer
Watch the Goldmine Podcast to learn more from Michael, Ben, Josh and the rest of the Ritholtz Mafia.
Sign up for the compound newsletter and never miss: https://email.thecompoundnews.com/subscribe