FASHION
No Time to Die Premier: Anna de Armas Channel Barbara Bach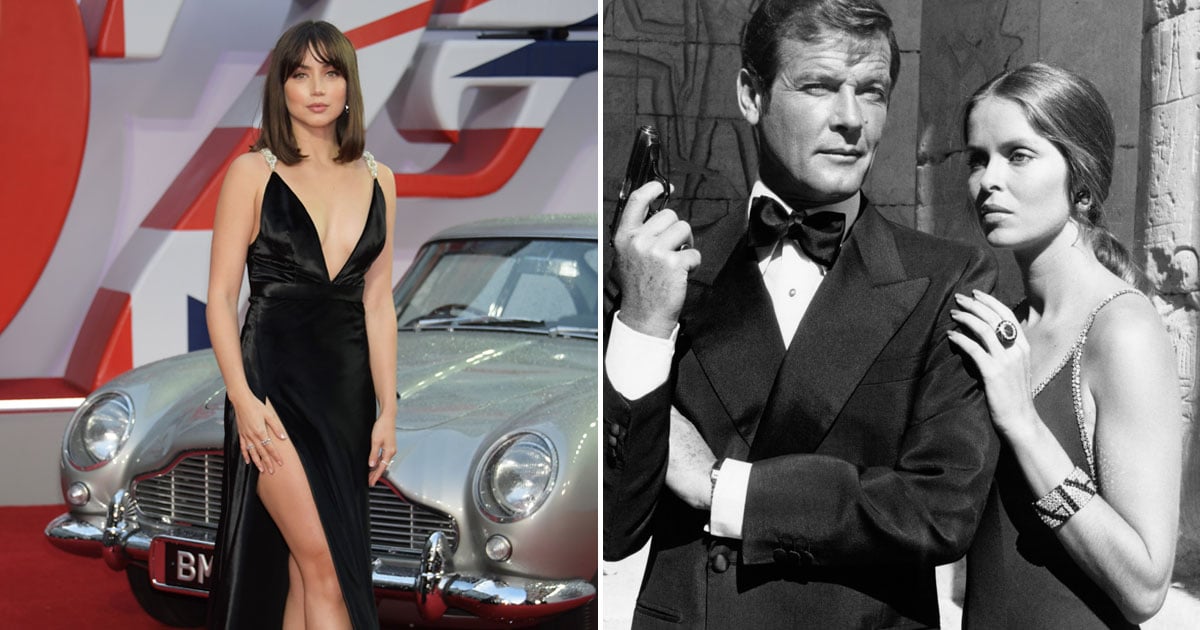 Anna de Armas was one of the many celebrities who impressed us at the world premiere with their red carpet fashion There is no time to die, Which was held last night at the Royal Albert Hall in London. From glittering sequined gowns to luxurious velvet tuxedo jackets, it was clear that the stars were thrilled to dress up for the occasion – and to pay homage to the glamor of the James Bond franchise. De Armas, however, who wore a custom Louis Vuitton gown, also wanted to pay tribute to the Bond girls who came up with her sartorial selection for the night before.
De Armas's black bhutton dress had a sinking neckline, a thigh-high slit and ornate straps. And while many of her fellow Bond girls wore slinky black outfits in the film, this outfit especially stimulated a Bond girl: Barbara Bach The Spy Who Loved Me.
Inside The Spy Who Loved Me, Which was released in 1977 and featured Roger Moore as James Bond, Bach played Major Anya Amasova, aka Agent XXX. Amasova is a KGB agent who, like Bond, is trying to find a secret microfilm. As the two travel across Egypt in search of it, trying to outdo each other at every turn, they end up falling in love. It can be a very (Too) Is a short summary of the film, but what is important to know is that she wears a long, dark dress that has crystals along the straps and neckline that look a lot like the De Armas dress for the premiere. There is no time to die In 2021, four decades later.
Now, there are some differences. It turns out that Bach's gown was actually navy blue, while De Armas' dress was black. The former had two slits opposite one, while the latter had much deeper throat lines and less crystals. Either way, if you look at the two side by side, it's clear that Bach's iconic Bond Girl gown was on the radar of at least De Armas and his team at the time of choosing the Cuban-Spanish actor's look in the evening. Keep watching for yourself.