BITCOIN
Mimi's Quiz – The world's first quiz game powered by blockchain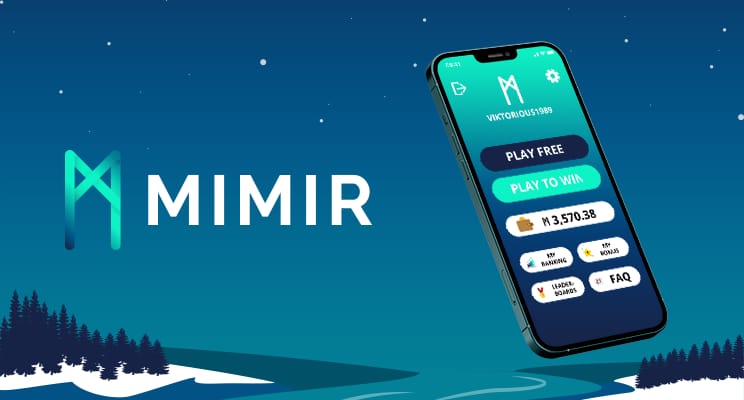 Something exciting and innovative is coming from Sweden, and it could spread around the world. No, it has nothing to do with IKEA or Abba's reunion tour. This is a fun and addictive trivia game that rewards participants for playing and winning in cryptocurrency!
Sons of Meem is a Swedish game studio built with the vision of creating knowledge games built with blockchain technology. At the end of October, the company will launch a mm quiz – the world's first quiz game powered by blockchain technology.
As the name suggests, the game centers on Trivia, the world's most universal and proven game concept. Being the first driver in the crypto market, a game that is not only accessible worldwide, Mimi's Quiz has proven to attract many players from all walks of life. Mimi's Quiz is on its way to becoming the first breakout game in the cryptosphere to take on the mass market.
Mimi's quiz game will allow players to enjoy two different game modes in the same quiz app. Game modes are "1vs1" and "Tournament". 1vs1 Game Mode will launch a version of the popular round-the-clock trivia game that has been around for ages in mobile games. The game consists of five rounds with three questions in each round. Players can clash 1vs1 against random opponents or friends and family at any time of the day.
The main attraction of Mimi's quiz is the live-stream quiz tournament. Users from all over the world will be able to join the daily quiz tournament broadcast from Stockholm, Sweden. Live tournaments are a great exciting and social experience that tests your knowledge on a variety of topics. Like HQ Trivia, it is a knock-out game with 10-15 questions where the ultimate goal is to be one of the winners.
Instead of sitting on the couch answering people's questions on TV and winning money, Mimi's live quiz will let you be a part of the show! Players from all over the world will compete for huge prizes of MM tokens with financial value directly on their smartphones, thanks to the power of blockchain technology!
Mimi Quiz has introduced a unique new feature where players can discover a Mimi's play-to-earn model and be rewarded with Mimi tokens for their playing time and activity, completing tasks and achievements as well as winning quiz games. With this innovative solution for players to earn Mimi tokens with free financial value, Mimi Quiz aims to reward intelligence and efficient gaming.
Mimi's quiz game modes are available to play for free or with a partnership of each game to give players the ultimate gaming experience. If a player wants to spice things up and compete for a higher win, they can use their MMI tokens to pay an entry fee to our live tournament or as an additional part of the 1vs1 duel against other players.
It will always be 100% free to download and comes without any annoying ads which is a real game-changer for quiz enthusiasts who are accustomed to paying for a premium version or a permanent ad in every part of the game. Many more features will be announced in the coming weeks and months as the project rollout continues.
Mimi token is being introduced as an ERC-20 token in Ethereum blockchain. It is being designed using polygon level-two solutions for scalability, efficient gas fees and cross-chain capability. Mimi tokens are an essential part of the company's gaming ecosystem. In addition to being a utility token for use in Mimi's quiz game, Mimi also has a decentralized governance token that can be used to vote about the company's next course of action in new games, software functions, or business strategies.
In total there will be only 100,000,000 mm tokens, which will create a lack of a new cryptocurrency. And with TokenMix managed tokenics, the team has set a new precedent in the market where they
In addition to tokens, each user will create their metamask wallet through the sign-up process. This will enable users to interact seamlessly with all the in-game functions of MMI Quiz including playing, stacking, earning and token receiving.
With the innovative play-to-earn model, which serves as a guide for the project, Mimi's Quiz aims to reward knowledge-based and efficient gaming.
At the end of October, Mimi's Quiz will be available on both Google Play and the App Store where users from all over the world are invited to join in the fun and exciting excitement.
Participants can learn more about how to join IDO on social media and across the web:
Twitter | Telegram | Website | White paper | Disagreement