CRYPTO
MasterCard UK partnered with Jose Mourinho for the first NFT gift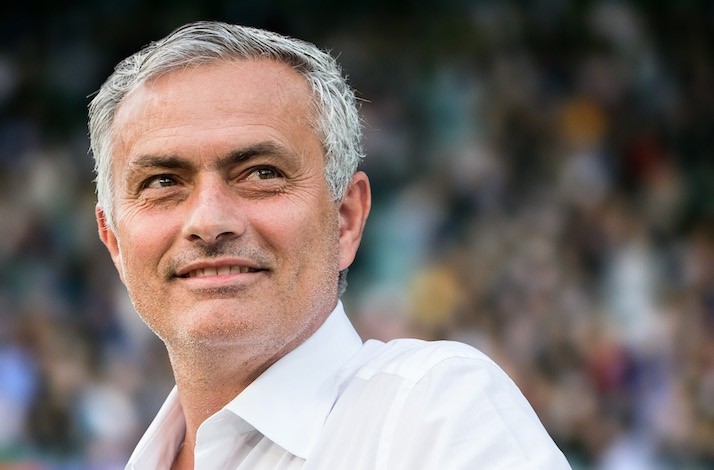 MasterCard, a multinational financial services corporation, has jumped on the NFT bandwagon. Non-fungible tokens (NFTs) continue to gain popularity in the mainstream industry. The latest addition to the NFT world is the Global Payments Leader.
Related Reading | Visa describes NFTs as a means of engaging with fans
On Thursday, September 16, the company announced that it had created the NFT for the first time in partnership with renowned football coach Jose Mourinho, who is also a MasterCard Global Ambassador. This unique NFT is an animated digital football with Jose's signature on a panel.
The UK branch of the company has made this announcement. This included a raffle for UK cardholders to win the company's first NFT.
According to the company, the experience will be in English and can be booked for free and available until September0. UK-based cardholders can sign up for a chance to win from now until that date.
Additionally, only one winner will be selected because there will be only one NFT. Details of how to receive the NFT will be shared by MasterCard's sponsorship team via email after the award.
NFTs will be hosted on a server owned by the company and supported by technology owned by them.
The journey of MasterCard and its digital assets
The financial services company entered the crypto space last year. Since then, it has taken big steps in crypto and blockchain integrated services. The company acknowledges that digital assets are becoming a more important part of the payment world.
Related Reading | Real Acceptance: How will MasterCard's crypto acceptance affect the value of Bitcoin?
In 2020, MasterCard announced the expansion of its cryptocurrency program to make it easier and faster for partners to bring secure, optimal payment cards to market. This effort was to adopt and create innovative experiences in the crypto space. The company has teamed up with Wirex and BitPay to create crypto cards that allow people to transact using their cryptocurrency.
Aiming to make crypto more accessible to everyone, MasterCard and Warex have officially launched a worldwide rewards program in the UK and EEA, along with MasterCard debit cards.
Total crypto market cap rises to $2.17 Trillion | Source: Crypto Total Market Cap from TradingView.com
In July of this year, MasterCard announced the launch of StartPath, a corporate program for blockchain and crypto startups. Start Path started with seven global crypto and digital asset startups that focused on solving a unique industry challenge. Each region has its location.
Yet, in July, it announced the creation of a simplified payment card for cryptocurrency companies. It said it would "improve its card program for cryptocurrency wallets and exchanges, making it easier for partners to convert cryptocurrency into traditional fiat currency."
Related Reading | MasterCard has increased investment in crypto card integration
Also, just this month, the company made a big bet on crypto by buying blockchain analytics startup Ciphertress. On September 9, the payment giant announced that it had entered into an agreement to purchase an undisclosed amount of Sifertrace.
Ajay Valla, president of MasterCard's Cyber ​​and Intelligence, said: "Digital assets have the potential to re-imagine the business, starting with the day-to-day work of transforming and financing the economy." "With the rapid growth of the digital resource ecosystem, there is a need to ensure that it is reliable and secure.
Creating this NFT is a recent step in MasterCard's digital assets.
Other financial service providers are also moving into space. Last month, Visa bought its first NFT. It later published its NFT white paper.
Featured image by Mastercard's priceless.com, Chart by TradingView.com