SHARE MARKET
Looking to volunteer for a nonprofit? Beware of these 4 red flags that could signal a bad match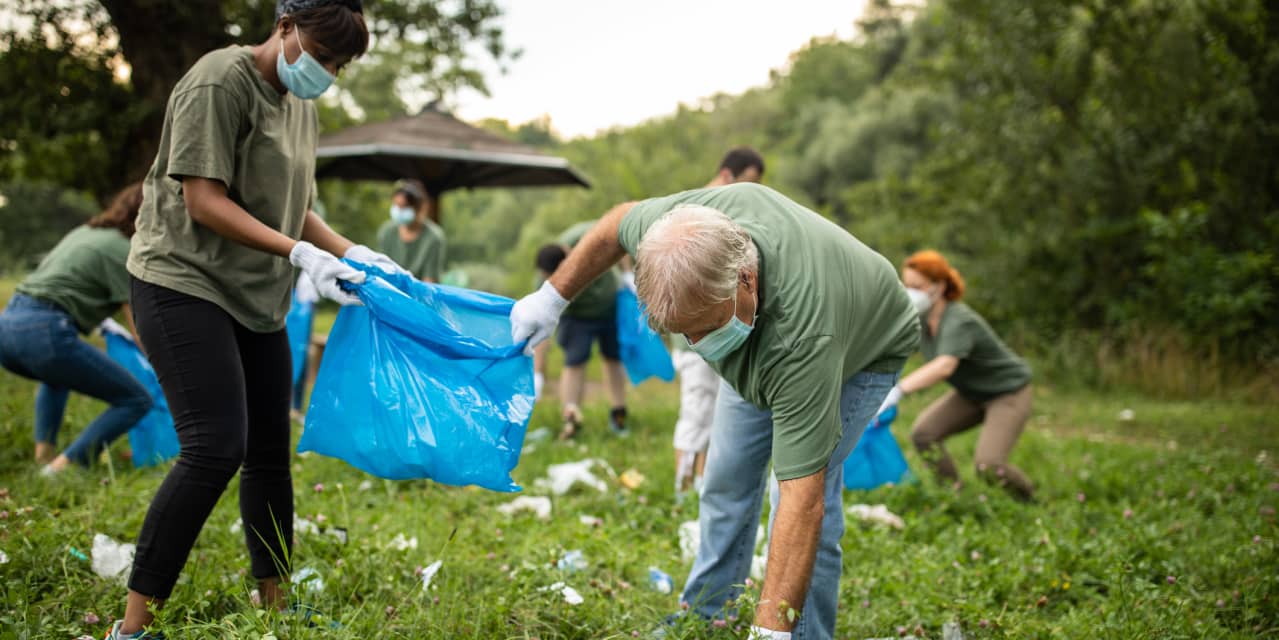 Ideally, retirees find fulfillment by combining their emotions with voluntary activity. They like the idea of ​​improving their community by applying the skills they have developed throughout their lives. Also, they meet people and are social.
What could possibly go wrong?
In search of the right volunteer position, they may stumble into the pit of despair. Their boss can prove annoying. Stress can increase. And the work may prove weak or unrivaled.
To find the right place to volunteer, do your best. When evaluating whether a special opportunity meets your needs, be careful not to let your motivation strengthen your conscience.
Read: What 97-year-old Jimmy Carter can teach us about retirement
"Retirees know how valuable their time is, probably better than most," said Meg Molney, chief executive officer of Points of Light, an Atlanta-based volunteer service organization. "So ask questions and do your research."
He said that in many cases, a friend or acquaintance would ask a retiree to volunteer. In the midst of all the excitement ("This is a great company that works amazing!") And flattery ("You're perfect for this role!"), It's easy to get away.
Instead, dig for precision. Ask questions such as:
-What is your role in the organization? How long have you been involved with this? How has it evolved during this period?
-How much do they support the volunteers? Can you give an example?
-How many volunteers are they currently using? Can you contact me with some of them?
Your friend may emphasize the growing demand for your skills – and how the company is under pressure due to budget cuts, donor cuts, or other factors. Flush with guilt, you may agree to hand over the scene.
"It's good to research the organization first," Maloney said. He recommends online tools like GuideStar (for financial information) and GlassDore (for employee reviews).
For the moment, put your interest away from volunteering; Instead, wear your detective hat. Check out the four red flags that raise concerns:
1. "You're on your own." While larger organizations may hire a volunteer coordinator to oversee your efforts, you should hire someone to introduce non-profits of any size around you and determine your role. But if you fall behind from the beginning, it is a bad sign.
"Lack of responsiveness to your calls or emails can be a problem," Maloney said. "Many nonprofits are short-sighted, so you have to consider that. But they should still come back to you "to answer your question.
2. "We try to stay safe, but it's hard." Volunteers who retire are not free from injury or illness in the workplace. If you stop working in narrow quarters – or lift heavy boxes – you run a risk you may not have initially realized.
"They should have ready information about their security protocols, especially the Covid protocol," Molney said. "They should be very familiar with them," not reaching into the back drawer to find them.
3. "We'll keep you busy." The organization should describe what you will do and why it is important. The precision is great, but even a simple overview ("There may be chaos here, but your three priorities …") is a vague, brush-sided comment ("Oh, don't worry. Our volunteers are always busy").
"You want to determine what you want to do and if the roles are of interest to you," said Toby Johnson, president of VolunteerPro, a global consulting firm that works for nonprofits.
4. "We are at a critical juncture." There is naturally nothing wrong with such an organization through a change of leadership. A new executive director can bring new ideas and new objectives to the team.
But if you see signs of disturbance, proceed with caution. Examples include a chaotic board of directors (note a recent resignation) or a sudden increase in employee turnover.
"The board has governance and fiduciary responsibilities for the organization, so you want to review it," Johnson said. "And during the interview process, ask to talk to other volunteers" so that they can learn about the internal dynamics of the organization.