SPORTS
Kirk Ferentz: Iowa fans get 'rat smell' in PSU injury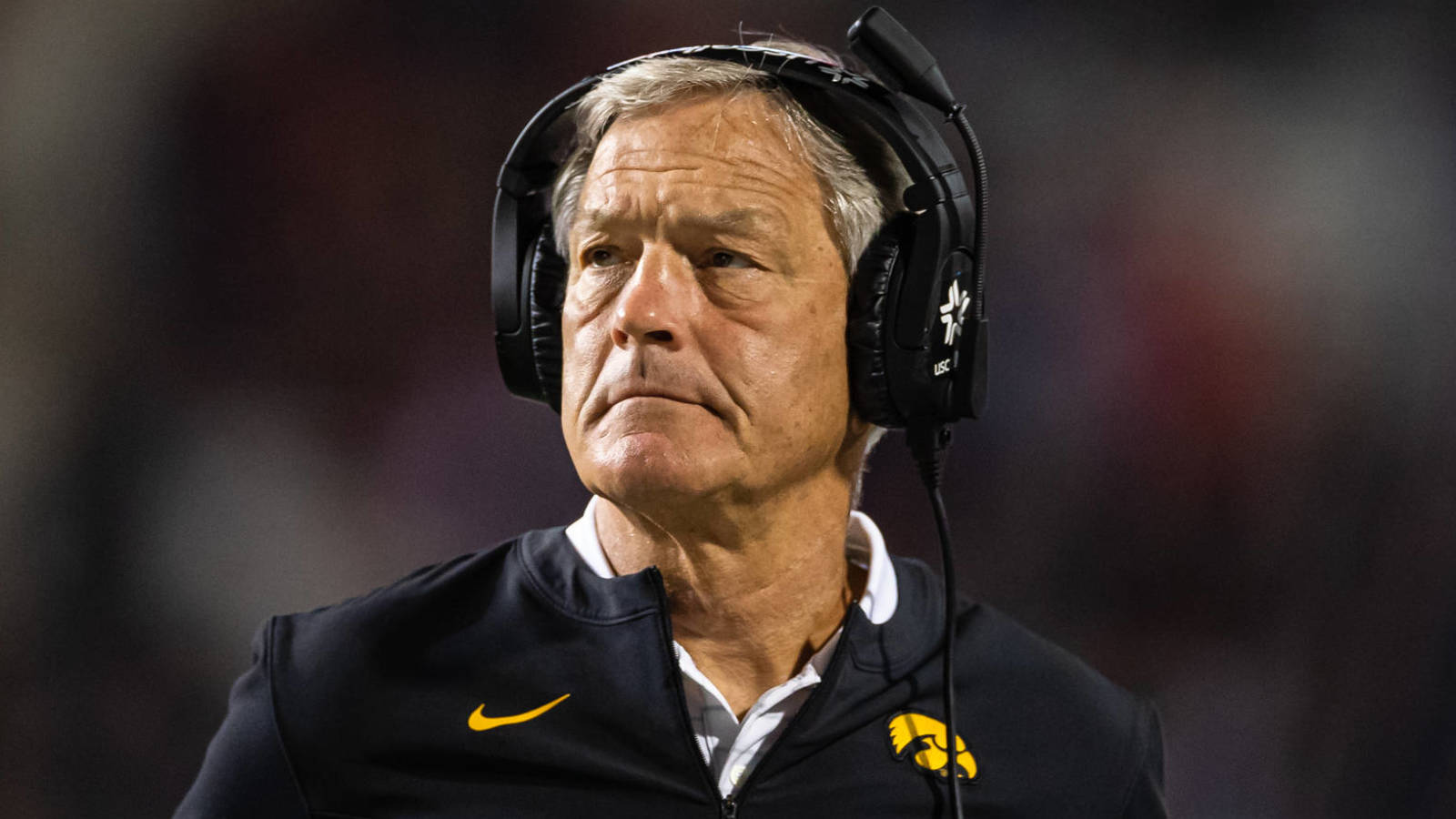 The Penn State Nitani Lions were unable to recover from injury to quarterback Shawn Clifford due to a 2-20-20 loss to the Iowa Hockey last Saturday. As Scott Doctorman of Athletics and Adam Rittenberg of ESPN explained, however, some Iowa fans stopped the move when Penn State defensive players needed treatment, perhaps believing that those athletes were trying to stop Yova's offensive pace.
On Tuesday, Iowa head coach Kirk Farentz said he knew some PSU players were legally injured but added he could understand the feelings of those who buzzed.
"Obviously, I know the quarterback hasn't come back," Ferretz told reporters about the situation. "I hope those guys are fine. I don't know what their condition is. No one wants to see anyone get hurt. No one. But I think it's probably the reaction of some guy who was down for counting then came back to play or two. The fans are not stupid. They are watching, they know what is happening. "
He went on to say that he did not teach the habit of using forgery or "code words" for such activities and said: "But our fans thought they smelled like a rat, I guess, I don't know, and they responded the way they did." . "
Every Doctorman, Fox commentator Joel Clatt suggested during the contest that Iowa fans speculated that at least some of the pain in Penn State was fake. However, PSU head coach James Franklin insisted after the matchup that the Nitani Lions did not use such tactics because Iowa "does not run a tempo offense."
Back in February, the American Football Coaches Association asked the NCAA to address teams with allegations of fake injuries to players so they could take advantage during the games.