WORLD
Kenyan basketball player: Sexual abuse continues year after year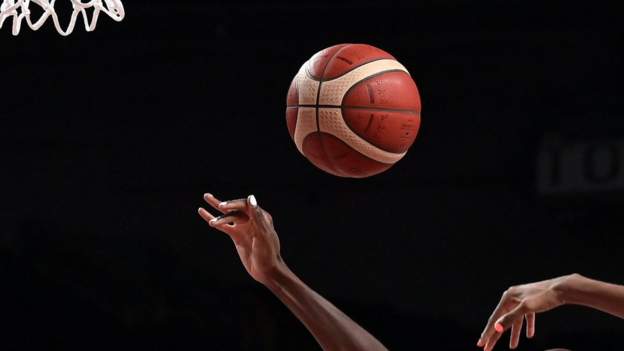 A former Kenyan basketball player says sexual harassment has plagued the country's women's sport "for many, many years" but a climate of fear is preventing victims from speaking out.
Now in her s0s, she says she was sexually abused by one of her coaches when she started playing.
Her comments on African women's basketball came after an official report was released last week under the spotlight, which described "institutionalized sexual abuse" at the Malian sport decades ago.
"Basketball players everywhere in Kenya know these things but people are silent," Kenyan Victim, whom we call Rachel to protect his identity, told BBC Sport Africa. "A lot of girls have been used but they don't want to say anything."
"I've seen a lot of girls here, even in big parties here, but they're all quiet. I think people are scared. People have been used in Kenya."
Rachel, speaking on condition of anonymity, said the abuse was often linked to young players' promises to advance their careers, many of them teenagers at the time.
Rachel was speaking in the wake of an ongoing investigation by Human Rights Watch (HRW) into allegations of sexual harassment in Kenya basketball.
The international campaign group played a key role in helping some of Mali's long-term victims of abuse, a Report The governing body of basketball is appointed by FIBA, find their voices.
HRW is now focusing on Kenya.
"Human Rights Watch is looking at reports of sexual harassment of young female athletes in the Kenyan Basketball Federation (KBF) and is concerned," Minki Warden, director of HRW's Global Initiatives, told BBC Sport Africa.
"National basketball officials have a duty to protect young players and ensure their safety. The World Basketball Federation has a 'Zero Tolerance' policy against sexual harassment in sports.
"It is the responsibility of FIBA ​​and all national sports federations to ensure a safe environment for juvenile players, to exclude abusers from the sport, and to ensure that harassment and gender-based violence are brought to justice."
'I have to save myself'
HRW's comments come a month after a 22-year-old basketball player was sexually assaulted in the Kenyan capital, Nairobi, after being fired by a recent member of the KBF's executive committee.
In July, Philip Oniyango – considered one of the most successful coaches in the country and who has previously coached Kenya's junior women's team – voluntarily resigned from his various roles when a police investigation into the woman's allegations was launched.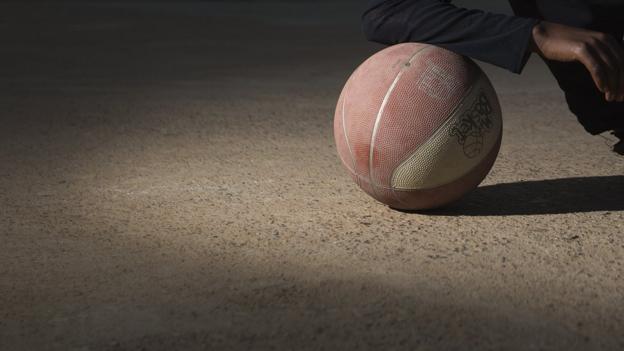 The next day, the KBF "expelled [Onyango] From all primary basketball responsibilities and activities "effective immediately after their own initial investigation.
Onyango, who also works as a basketball journalist, strongly denied any wrongdoing. The police later released him Insufficient evidence. He has not yet been reinstated in any of his previous roles with the KBF.
When contacted by the BBC, the 22-year-old expressed his frustration with the results of the police investigation.
"The case is closed because there is no evidence," he said. "I was very disappointed."
The lawsuit was filed after a 22-year-old friend secretly recorded a conversation because details of the allegations were later released. The audio file was not only sent to KBF, but also to many in the basketball community.
Rachel says she was inspired to speak by recent events, which brought back memories of her abuse.
"If this is something that is going to liberate Kenyan basketball, why not?" He explained. "I have to save others, and I have to save myself. I'm doing something that is taking me through the healing process."
He says he didn't make a report at the time because he didn't think he would be trusted, others think others failed to do the same because they were afraid of losing their place in their team.
The BBC has received testimony from three other women who said they were abused or tried to abuse as teenagers.
"We were so young that you couldn't explain yourself – then no one would listen to you. They would think you were lying," said one.
'Stop sexual harassment'
At the same time as police were conducting their investigation, a petition created to "stop sexual harassment" in Kenya appeared online against which the KBF itself was accused of "closing its eyes".
The application collected 2,000 signatures at the time of publication.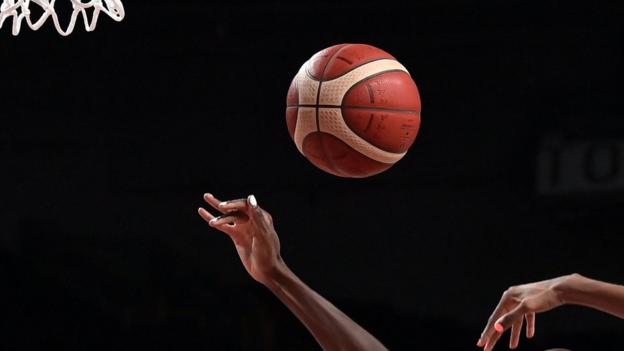 When asked if it ignored the abuse 15 years ago and responded to the "active" abuse, the KBF told the BBC that it had "condemned the violation". [Kenya's] Sexual Offenses Act on as strong a condition as possible. "
"As part of our commitment and readiness to co-operate with the authorities, we have issued a notification that any female athlete who has information about any action taken in violation of this Act is a matter to contact the Ministerial Level Committee constituted to investigate," it added.
The Kenyan government in July Made A committee on gender welfare in sports aims to provide appropriate support to female athletes in the country's national team.
The sports ministry has called on the committee to "report on incidents of abuse or harassment by athletes whose results have not yet been released."
Team support
The captain of Kenya's senior women's basketball team says he fully supports the new measures.
"It's a sensitive issue, but it's time to highlight it," Rose Uma, who said she was not impressed, told BBC Sport Africa.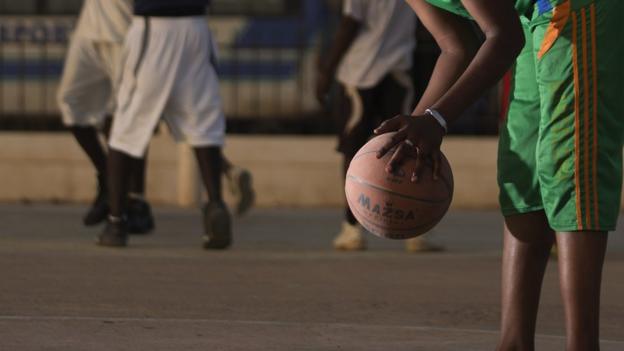 "Now that it's being rolled out, it means that our girls, we as women, are getting the attention we need so that it doesn't become a cycle that keeps happening again and again.
"It's not just about sports, It is in society So it's time to deal with it. Girls who have been victims need help to get out emotionally, physically and mentally. "
"For those who have suffered, we need to get people out there to find out what unsafe places are – so that we can make others aware."
On Wednesday, Kenya dropped out of running African Women's Basketball Championship In Cameroon.
Mali has seven members in the country's basketball federation Suspended FIBA, the regulator of basketball, released its report last week.
The investigation found that the Mali Federation had covered up the abuse perpetrated by its own staff.
Based on the testimony of 311 witnesses, 22 more refused to speak, the report allowing FIBA ​​President Haman Niang to ignore the abuse while running the Federation of Mali from 1st to 200th.