SPORTS
Justin Fields Injury Update: Matt Nager 'No idea' about status with Bears QB situation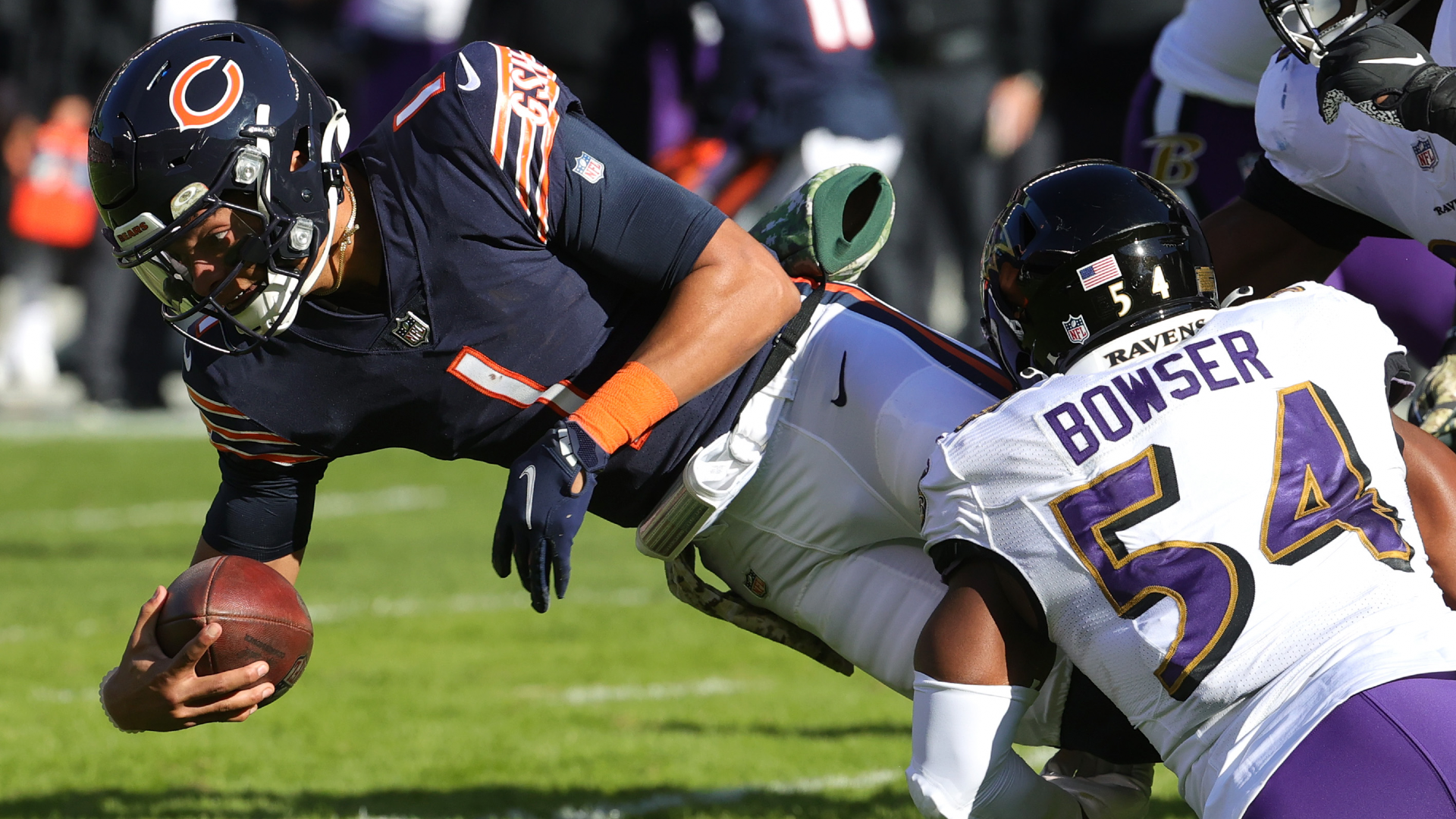 Bears quarterback Justin Fields has been in question for 12 weeks after hitting his ribs in the third quarter of the Bears' 16-13 loss to the Ravens on Sunday.
Fields left the game after taking a hard hit and was dropped shortly after.
Fox Sports reported Fields will go through further tests to determine the severity of his rib injury, along with any spleen injury. After the game, an Instagram post showed Fields that his only rib was bruised, with no broken ribs.
Head coach Matt Nagy told a news conference after his game that he did not know the amount of injuries Fields had at the time. He wasn't sure if Fields had a broken rib, or if the injury was caused by an injury there.
"I have no idea," Nagy told ESPN. "I need to find out. We'll start sometime later."
After evaluating Fields in the medical tent on the sidelines, Fields moved into the locker room and backup quarterback Andy Dalton began to warm up.
More: Why Lamar Jackson 11 vs Bears is not playing for Ravens this week
CBS's Tracy Wolfson reported in the middle of the game that Fields grabbed her ribs as she left the game and was taken to the X-ray room for evaluation. His return to the game at this time was questionable.
More: Bears linebacker Khalil Mac placed in IR through season-ending surgery
Dalton has not played in a game since 5 weeks, when he played only one game against the Raiders. Fields was officially named the Bears starter in 3 weeks after a lot of pre-season drama at the Bears about who would take the starting position.
On Dalton's first drive back to the field on Sunday, he threw a 60-yard pass to Darnell Mooney for a touchdown – the first touchdown for any team in the game.
Dalton finished the game with an 11-off-23 pass for 201 yards and two touchdowns, with a 49-yard TD pass to Marquis Goodwin with 1:41 left. But Ravens quarterback Tyler Huntley – filling in for Lamar Jackson – led the game-winning drive that ended in a Devanta Freeman touchdown.
Nagy was unexpected when asked if he would have a Week 12 starter if Field or Dalton were both healthy.