SPORTS
Jets vs. Patriots: Injury report and starting lineup – October 24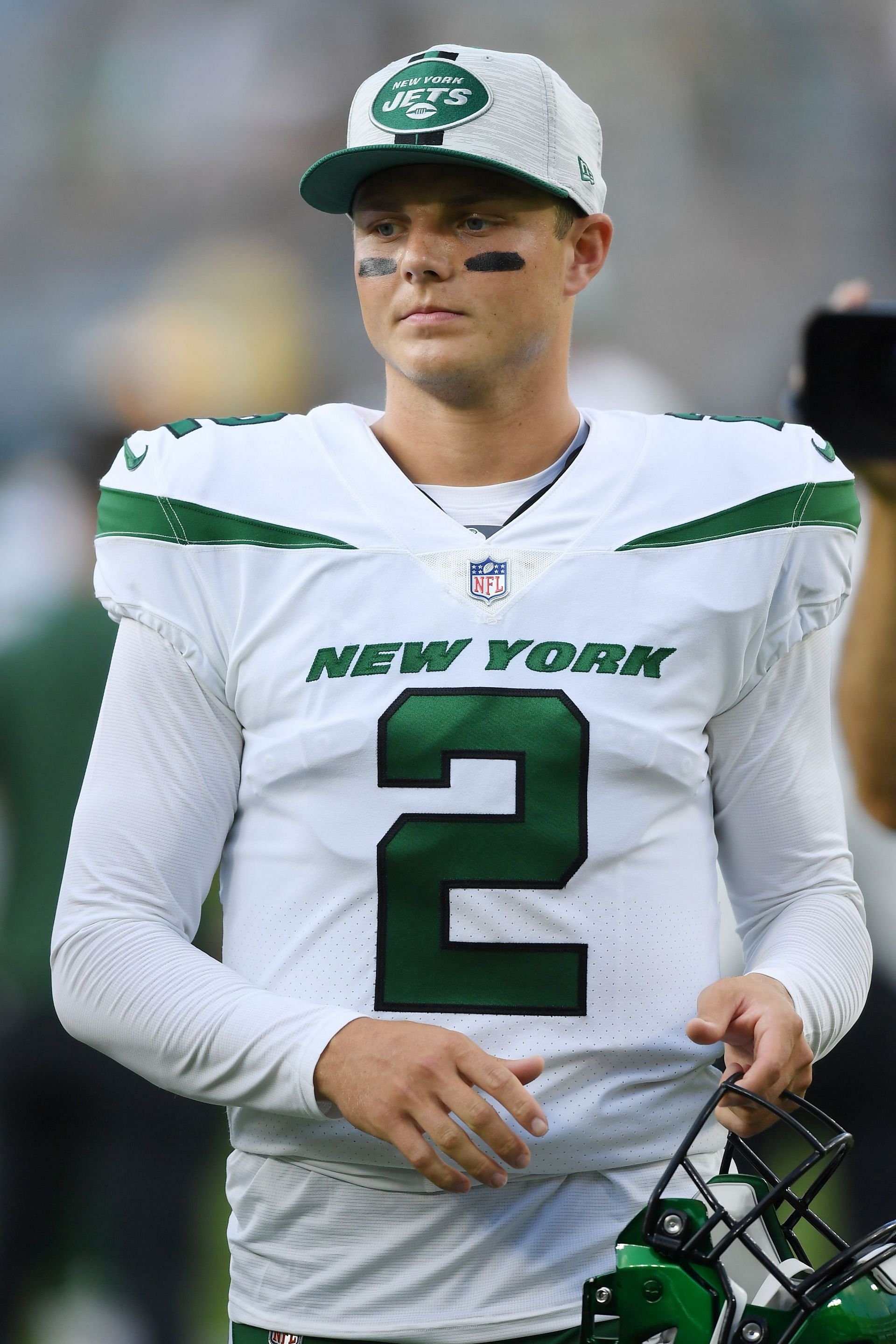 To the delight of the Patriots, the New York Jets are in a typical rookie season with quarterback Jack Wilson covering the entire park. Sometimes he hits his playmakers with an impossible throw and sometimes he throws it at the opponent. As a result, a win in 2021 should not be a push. However, Jack Wilson will give his first second shot to a team. Will he improve?
The New England Patriots are very close to falling into the two-season pit after losing to Tom Brady. Mac Jones seems to be getting better every week, but it's not turning out to be a win. Can the Patriots get into a game of .500 with a win against the Jets? How is the health of patriots and jets going in their matchup?
New York Jets vs. New England Patriots Injury Report
New York Jets
The New York Jets will probably be without their starting linebacker CJ Mosley. Outside of his absence, the Jets will also miss Tyler Croft and Lamarcas Joyner. Tevin Coleman and Mekhi Becton were skeptical, perhaps putting Jack Wilson on his plate more than the first matchup.
New England Patriots
The situation of the Patriots being kicked out of the wounded reserve every week is the most consistent story. Guys have been suspicious and Rookie Queen Nordin will be out until Week Nine. Folk was able to play, but he missed the kick. In addition, the Patriots will have problems with the linebacker if not Kyle Van and Dont'a can't play hightower. Both are questionable.
New York Jets vs. New England Patriots start lineup
New York Jets
QB – Jack Wilson | Arabic – Michael Carter | WR – Corey Davis, Jamieson Crowder, Killan Cole | AT – Tyler Croft | OL – George Fant, Alizah Vera-Tucker, Connor McGovern, Greg Van Rotten, Morgan Moses
DL – John Franklin-Myers, Bryce Huff, Sheldon Rankins, Quinn Williams | Pound – Quincy Williams, CJ Mosley, Blake Cashman CB – Bryce Hall, Brandon Echols, Michael Carter II | S. – Ashtin Davis, Marcus Mae Who – Matt Amandola P – Thomas Mustard
New England Patriots
QB – Mac Jones Arabic – Damien Harris | WR – Nelson Agholar, Jacobi Myers, Kendrick Bourne AT – Hunter Henry OL – Isaiah Owen, Mike Owenu, David Andrews, Shaak Mason, Justin Heron
Also read
DL – Dietrich Wise, Lawrence Guy, Carl Davis Pound – Matt Juden, Don't Hightower, Kyle Van CB – Jesse Jackson, Jalen Mills, Jojuan Williams | S. – Kyle Dogger, Devin McCorty | Who – Nick Folk, | P – Jake Bailey
Edited by Joy Lokegaonkar