SPORTS
Gruden, Raiders responded to the story of the racist troop in an email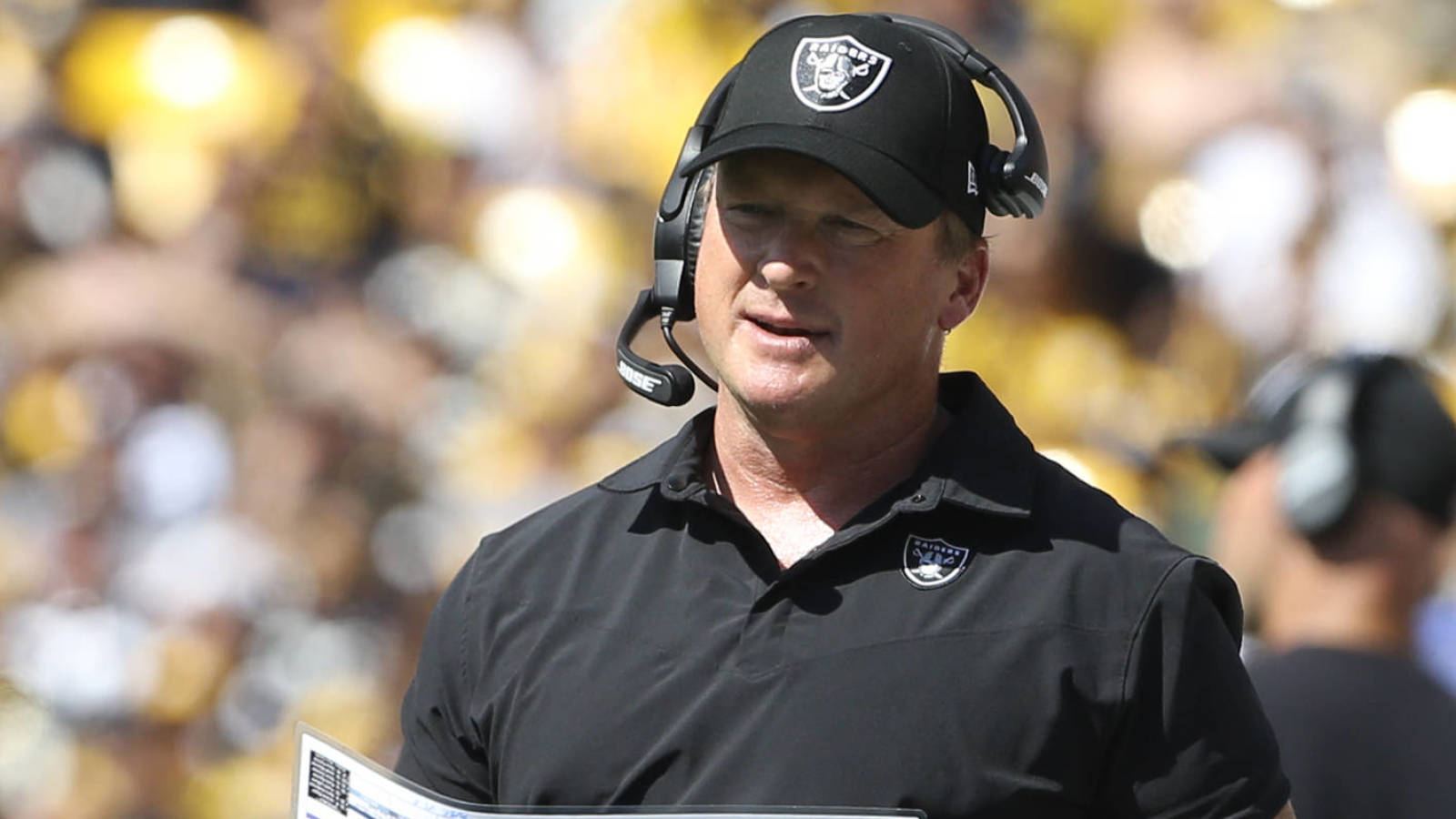 The Wall Street Journal's Andrew Beaton gave an explosive report on Friday when he revealed that current Las Vegas Riders head coach John Gruden had sent an e-mail to NFL Players Association executive director Demris Smith during a 2011 summer lockout. ESPN was working as an "Monday Night Football" analyst.
Both Raiders and Gruden responded to the story.
"Damboris [sic] Smith's lips have the shape of Michelin [sic] Tire wrote in an email recovered by the NFL during an investigation by the Gruden Washington football team.
"I know it, at that time in my life, 11 years ago or 10 years ago, I'm sure I talked a little bit with my friends about certain things," Gruden admitted during his accountability to Vic Tafur and The Athletic Staff.
"I know at the time that the bargaining agreement was changing, there was a lockout going on or there was a threat of a lockout, if I can remember. I probably saw Deck as a villain. And I was really upset. I was really upset. Don't let that happen.

"I called Deck, I reached out to him and I still haven't gotten an answer from him, but I'll keep trying."
The Raiders statement made it unclear whether the Gruden club would face any punishment, and it was not known whether the NFL would fine or suspend him.
In a statement shared with the outlet on Friday afternoon, the league said, "John Gruden's email insulting Demris Smith is horrific, disgusting and completely contrary to NFL values." "We condemn the statement and regret that its publication could have harmed Mr Smith or anyone else."