US NEWS
Get ready to bowl with Adele because she was surprised on stage by a childhood teacher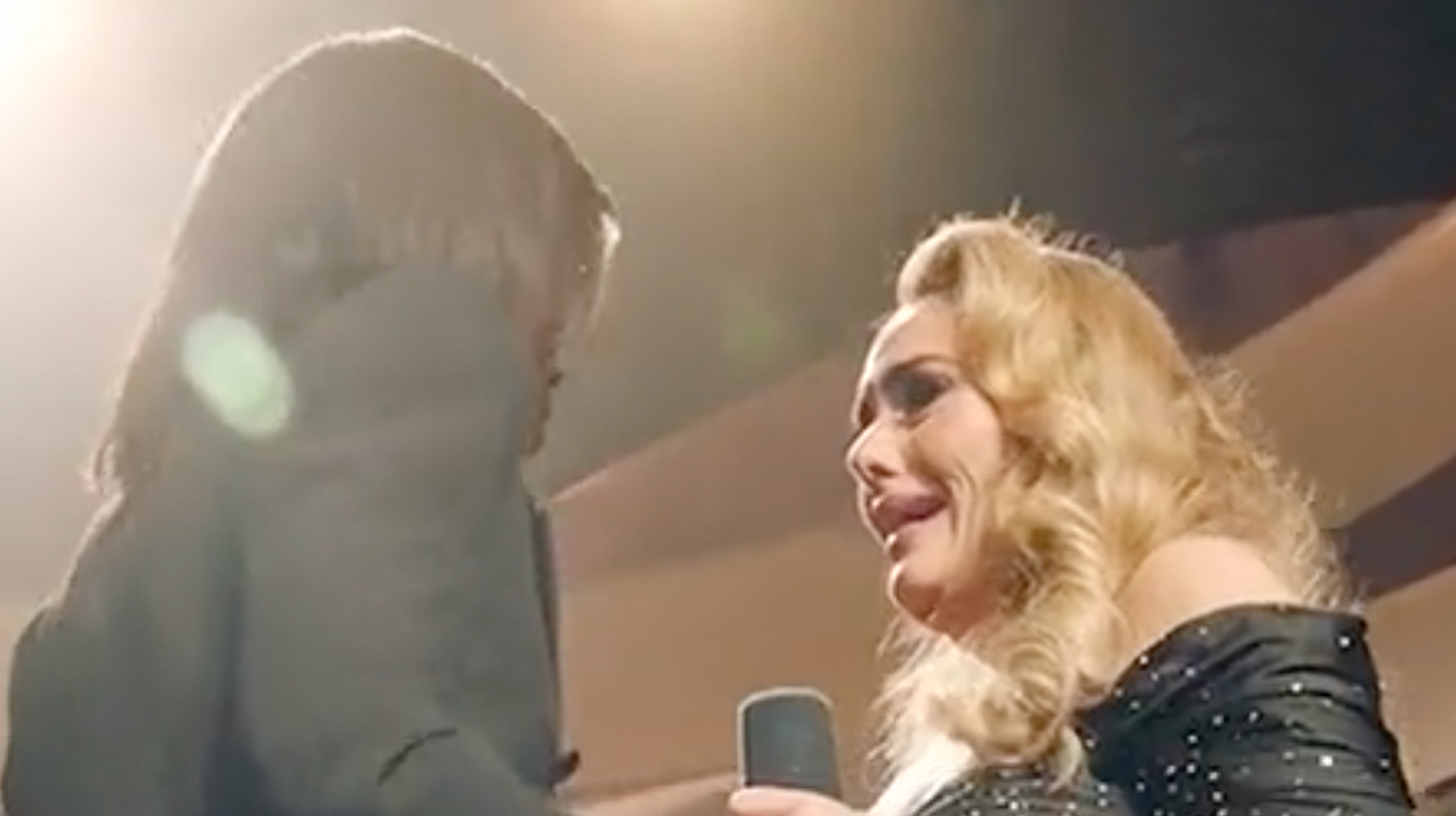 As if Adele fans need more emotion to deal with right now.
The British singer cried Tough Her "An Audience with Adele" concert special, which aired on ITV in the United Kingdom over the weekend, was followed by a surprise on stage by her childhood English teacher.
Like his most recent US special, the taped concert for the promotion of his new album, "30", was performed for A-lister audiences. This time, instead of interviewing Oprah Winfrey, Adele was questioned by members of her celebrity guest list. These included British acting icon Emma Thompson, who asked the singer if she had anyone who inspired and supported her when she was younger.
"Yes, I had a teacher at Chestnut Grove [Academy] Who taught me English It was Miss McDonald's, "said the London-born star without hesitation.
He said they didn't keep in touch after the teacher left for eighth grade, but "he really took me to literature."
"For example, I was always obsessed with English and obviously now I write songs," he added.
"She was very bloody calm, so attractive and she really cared for us and we knew she cared for us and things like that. She had all these gold bracelets and gold rings. She was bloody calm and so relatable and loved that I really I was looking forward to my English lessons. "
It was then that Thompson announced that Miss MacDonald was present, and he got on stage to see his former student. After a tearful hug, the two had a brief catchup.
"Thank you for remembering me," McDonald told Adele.
"No, you really, you really changed my life. Mom! Mom, can you believe it?" Adele told MacDonald, whose two children were also in the audience.
"I haven't seen you since I was 12," he added. "I still have all my books, you know? I've got all my books since you were my teacher."