SPORTS
Emil Heskey says the Leicester women followed Chelsea's example before Sunday's WSL clash. Football news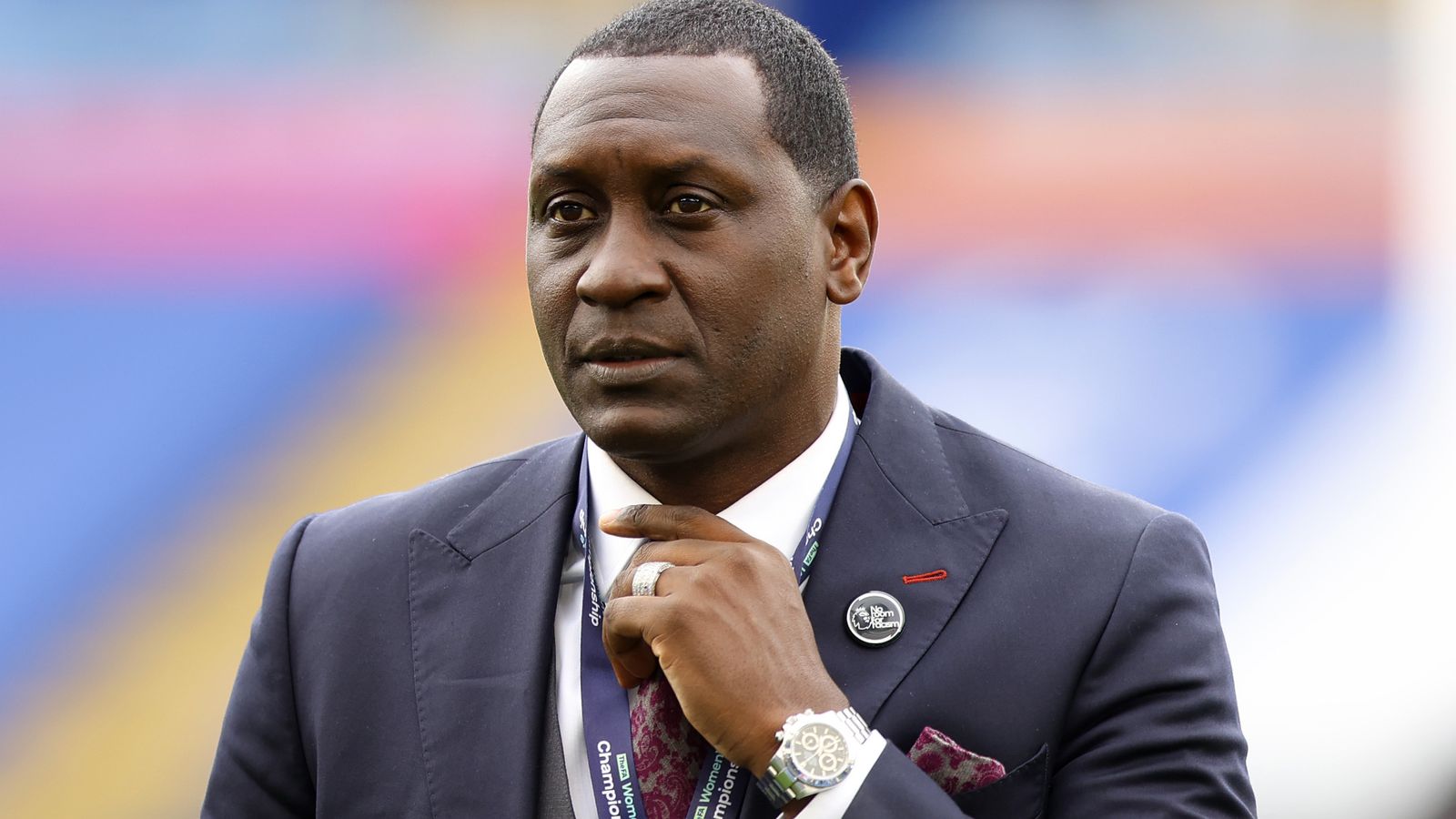 The club will follow in the footsteps of Chelsea and hope to become one of the biggest teams in the Women's Super League (WSL), said Emil Heskey, Leicester's new head of women's football development.
Leicester's tour with champions Chelsea – live on Sky Sports on Sunday – will be their fifth match as the top flight team since their promotion from the women's championship last season.
By contrast, their opponents on Sunday are four-time WSL champions and last season's runners-up in the Women's Champions League.
Sunday 10 October at 11:30 am

Kick off at 12 noon

Heskey – who was hired in his new role last week – said Leicester are ambitious to reach Chelsea's level, although he called for patience only in the team's second season as a professional.
In an exclusive interview with Sky Sports, He praised Chelsea as a "huge club", adding: "[They've] Really supported their women's football.
"Got a great manager, great player. [That] Where you want to stay, but they have been doing it for 10, 12 years.
"This is our second year professionally, so we're building, and it's great that the club is supporting us in this way."
Leicester go on to play against Chelsea – who are third in the WSL – looking for their first win since starting the season with four defeats in a row.
But Heskey says they should have expected a first-season fight and believe their first WSL win is just a matter of time.
"They are very close to winning first, and that will only build confidence," he said. "The girls were awesome.
Highlights of the WSL match between Leicester and Tottenham

"We knew it was going to be a big move, and the manager knew it. But we were playing well.
"That first result will be brilliant for us and will be just that step forward towards bigger and better things."
Part of Heskey's work is overseeing the performance of the women's team, as well as being responsible for coaching and hiring.
Her appointment helps fill the gap left by Rush Fraser, the former head of women's football, who joined the Liverpool women as their new football director.
Heskey, a former Leicester striker, began his career with Foxes before moving to Liverpool in 2000 and praised the club for their commitment to the women's team.
He said: "Even if I hadn't fully titled it, they were committed to it. I think the club has been great, they really have the support behind it.
Former England striker Emile Heskey says he sees football's QPR director Les Ferdinand as one of the few black executives to work in a professional sport.

"It's Leicester City, it's not for men or women. We want it to be the same and the club has said it over and over again.
"I have a relationship with men and there are still a lot of people from the time I played, so I know a lot of these people.
"We're going to use resources among the men. You see the recruitment and all these best practices – they know it year after year. Their recruitment was awesome, so we can tap into it. I'll be the bridge."
Heskey transferred to the position of head of his football development 12 months later.
The 43-year-old hopes he can pave the way for others, saying: "You like Les Ferdinand (the QPR director of football) and people are eager to be like him.
"Can I be the next one? I hope so, but to stay there we have to put ourselves out there. Les is the person I'm looking for."