US NEWS
Christopher Rufo: Now Tim Biden wants to free the FBI against parents who oppose critical racism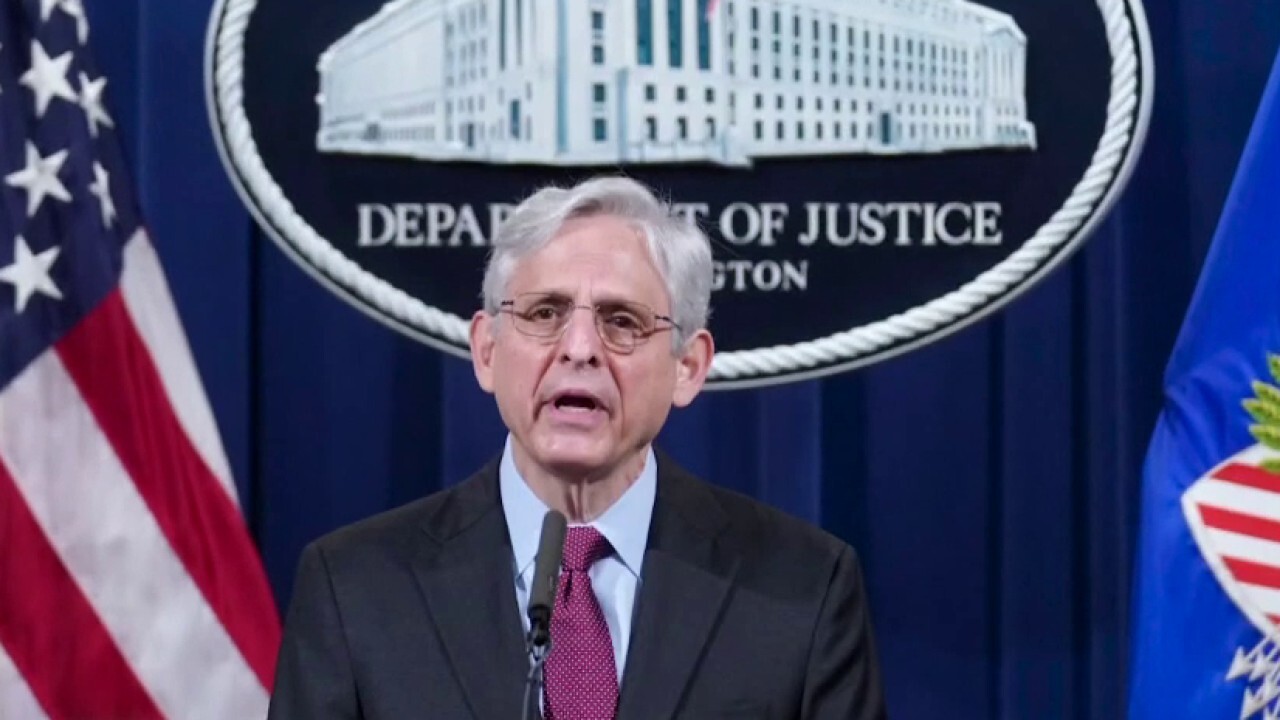 NewYou can listen to Fox News articles now!
Editor's note: This column was first published in 1 City Journal.
In an official memorandum, Attorney General Merrick Garland vowed to rally the FBI against parents protesting critical racial theories in public schools, citing unspecified "threats of violence" against school officials.
The Garland memo follows a request from the National School Boards Association that the Biden administration investigate threats to school board members and sometimes classify heated parent protests as "domestic terrorism." The NSBA suggested that some of these parents should be tried under the Patriot Act and the Federal Hate Crimes Act.
The letter from the School Board Association is full of lies, errors and exaggerations. It starts with the claim that "critical race theory is not taught in public schools", despite my own reporting, despite ample evidence, that CRT is widespread in public schools. Even the National Teachers Union has acknowledged so much, and called for its implementation in all 50 states.
The NSBA deliberately misrepresents debates at school board meetings as "threats" and sometimes voices and angry speeches as "violence". The letter cites dozens of reports pointing to "obstruction," "shouting," "argument," and "crowds," but, contrary to its original claim, cites only one example of actual violence against a school official: a lawsuit in Illinois. Increased, which is clearly reprehensible, but justified in favor of a national "domestic terrorism" investigation.
Butcher and Gonzalez: Biden's judiciary convinces Clues that censoring parents end badly
The association has even written the whole story to support its political motives. For example, the NSBA claims that a Tennessee school board official named John White resigned "because of threats and violence"; However, the source added that White had resigned without any mention of threats or violence, citing "concerns about being away from his family for too long." (In another local report, White accuses parents of calling him a "child molester" and other titles, which are harsh but rarely "acts of violence").
GOP SENATORS GRILL ASSISTANT AG KRISTEN CLARKE OVER DOJ SCHOOL BOARD MEMO
Yet, despite the School Board Association's vague excuse, the Biden administration seems to be bidding on it. Garland's memo instructs the FBI to coordinate with "federal, state, local, tribal, and regional law enforcement" to "discourage these threats, identify them when they occur, and make plans to prosecute them when appropriate." NSBA Director Chip Slaven and the National Teachers Union President Randy Wingerton immediately praised Garland's offensive move.
Click here to get feedback newsletter
This is a deeply political and dangerous rise in the debate over critical race theory in public schools. Over the months, proponents of critical race theory, including teacher unions, have struggled to respond to critics, and new survey data now show that a strong majority of all ethnic groups oppose CRT in public schools. But as their position in the election has crumbled, educational institutions have become a heavier tactic.
The purpose of uniting the FBI is not only to observe dissent but also to subdue it. The suggestion that parents may be involved in "domestic terrorism" is designed to suppress rhetoric and rallies and to justify further federalization of education policy. In a testimony to Congress last week, Education Secretary Miguel Cardona refused to say that parents are "primary partners" in their children's education; This week, Attorney General Garland is trying to bridge the gap between parents and public schools.
Click here to get the Fox News app
Parents should not refrain from speaking out against critical racism in their school. The Biden administration has raised brokers, so that this fight is no longer just about CRT; It is about protecting the fundamental right of speech, assembly and voter control over the public institutions of the country.
The grassroots revolt against the critical race theory proves that the American people still have a tendency to self-government. They certainly won't let the Biden administration crush it.
Click here to read more from Christopher Rufo