SPORTS
Beth Med: Arsenal forward wins Women's Super League Player of the Month award for September Football News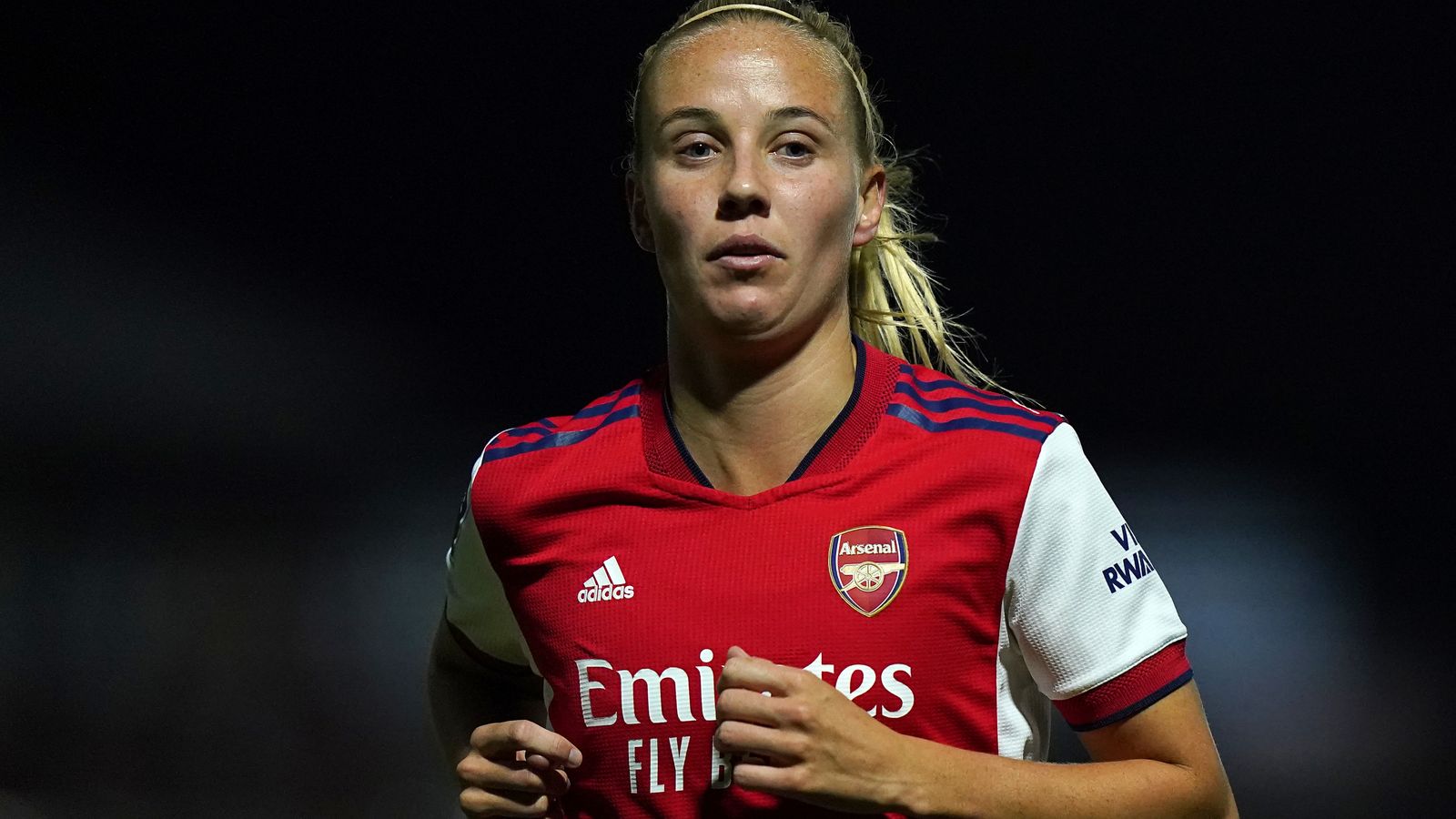 Arsenal's Beth Mid has been named the Women's Super League Player of the Month for September.
The 2-year-old England international enjoyed an impressive start to the 2021/201 campaign, registering three goals and three assists and helping the Gunners League Challenge get off to a perfect start with five wins in five games.
Defending champions Chelsea won the opening game of the season 2-2, and Reading won 0-0.
Last month, England also took a place in the scoresheet for their international duties with a 0-0 win over Northern Macedonia in the Women's World Cup qualifiers.
Med says Arsenal's competition for places has helped him "find other gear" this season

Mider has taken part in all of the Gunners 'games this season and has beaten many form nominees for the award.
Aston Villa's Remy Allen, Brighton's Inessa Kagman, Chelsea's duo Sam Kerr and Fran Kirby, Miad's Arsenal teammate Viv Midema and Tottenham's Shelina Jadorski were also shortlisted for the seven women.
Med said Sky Sports News: "Thanks to those who voted for me, I am honored and the kind of award you want to win individually.
"It means that my football is in a good place so I appreciate those who voted for me and against the top, top opponents.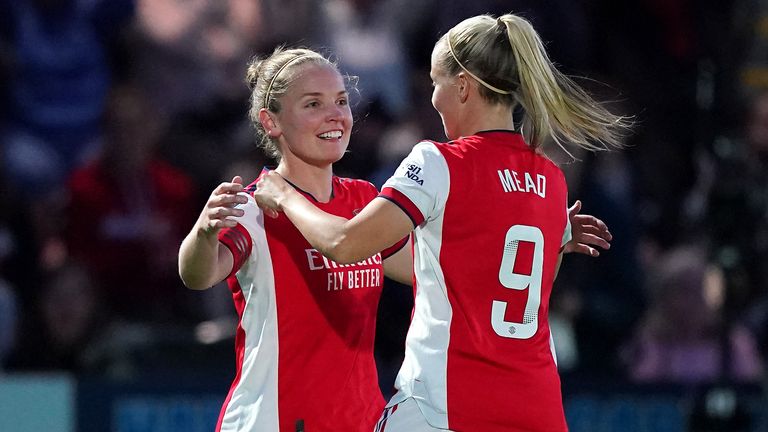 "I think I was refreshed, obviously I was frustrated not to go to the Olympics and I had time to rediscover myself and my football.
"I had my head in the pre-season, I wanted to increase my fitness level. I know I have the ability to do something on the field but my head needs to get worse again and this season really needs to feel better.
"I'm enjoying my football and it's being shown."
Reflecting the summer addition of Tobin Heath and Nikita Paris and the competition for forward positions in Jonas Ideval's squad, Mid said newcomers have helped improve his own performance.
"The power of our depths is incredible," he added.
"We haven't had that in the last few seasons and we were unlucky due to injuries … it was the best thing for me.
"A bit of competition has pushed me into other gear. I know that in training I have to do the best possible things on the pitch and the training competition is a joke at the moment, but for me personally it has made me better."