POLITICS
An anonymous jockey has set up a 'Merge Simpson' sign near a Portland interstate. City Kiljoyce Tuck It Down. – Because dot com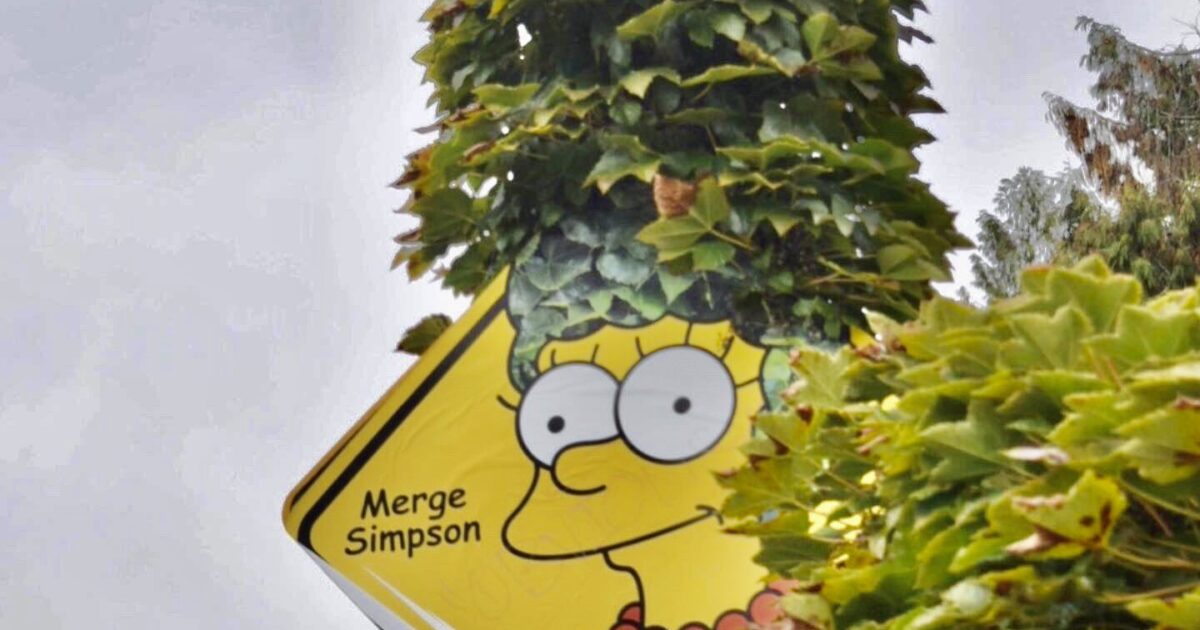 The Portland Bureau of Transportation (PBOT) wants city residents to know that there is nothing interesting about road safety.
On Thursday, transportation workers removed a "Merge Simpson" sign by an unknown artist near an I-405 on-ramp in downtown. Oregonian. The sign had the look of popular cartoon character Marge Simpson and was cleverly placed on its pages (or is it foils?)
The sign attracted a jolt of interest Social media And from local newspapers. PBOT was less delighted. A bureau spokesman said Oregonian When they say, "Portlanders appreciate the sense of humor in our streets," the sign obscures the sign of pedestrian crossing.
Marge Simpson … Have you seen it yet? Another 'Simpsons' character has appeared @inDowntownPDX. The Merge is now complete with 'Merge Simpson' long hair, which helps you navigate north to the I-405. It's near the 'Ned Flanders Pedestrian Bridge'! # LiveOnK2 #pdxtraffic # Simpsons pic.twitter.com/srBnjq0mXn

– Mike Warner October 14, 2021
This is not the first PBOT crackdown against people trying to jazz the streets of Portland. It tried to stop the local anarchists who led them to look for holes that the bureau had not yet fully explored.
This episode is a beautiful cut-and-dried event to close the official competition. The gray area to remove the Marge Simpson sign is more, as it replaces the sign warning drivers to look for pedestrians.
That said, looking at Google Maps shows that existing road crossings যা which cut across interstate on-ramps and are not marked without pedestrian markings partially covered by vegetation-are already quite dangerous.
Perhaps the PBOT can spend some time considering that additional features can make the intersection safer rather than just removing those features that at least make it more fun.